Due to growing concerns about a potential increase in online gambling and problem gambling during the government-imposed Coronavirus lockdown, the Betting and Gaming Council is taking positive steps to better protect members of the public by removing all gambling-related TV and radio advertising and running safer gambling messages instead.
Although the industry is currently suffering financially as a direct result of all its land-based establishments being closed (such as high street bookmakers, casinos, and bingo halls), the BGC is worried that if no action is taken, it will not be possible to continue delivering "the enjoyable, fair and safe betting and gaming experience" that it strives to provide its customers with.
Extra Precaution – Just In Case

The Betting and Gaming Council was formed in 2019 and has recently taken on the work of disbanded Senet Group. It aims to be the powerful voice of the UK gambling industry from the inside. Membership of the Council, which is reviewed annually, is open to all UK-licenced operators which allow it to represent around 90% of the UK betting and gaming industry.
Setting "the highest industry standards" is one of the BGC's main missions and, therefore, it supports the UK government's ongoing initiative to encourage gambling operators to help tackle problem gambling.
The Coronavirus pandemic has caused additional concern for problem gambling support groups, the BGC, the government, and other regulatory bodies as more people are staying at home and going online to find alternative sources of entertainment. However, the good news is that the spike in online gambling and potential issues with problem gambling does not seem to have materialised.
BGC Chief Executive Michael Dugher commented:
"We have been working closely with our member companies since this crisis began to monitor the impact of betting and gaming. There hasn't been an explosion in people betting online as some had predicted – in fact, the opposite is true with total revenue down by up to 60 per cent.
He went on to say that the Council is,
"…determined to do everything we can to protect customers potentially at risk during this lockdown period and beyond – and we are determined to drive the high standards that the public expect from us. I hope others follow our lead."
How effective might this action be?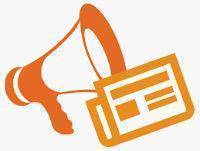 The voluntary cessation of TV and radio advertising during lockdown is just one of the ways that the Betting and Gaming Council believes it can help to curb problem gambling. According to the Council, its members have agreed to remove all their gaming advertising for a minimum of 6 weeks. The now-empty ad slots will either be donated to charities or replaced by safer gambling messages.
As part of this process, some operators may have to renegotiate their current advertising contracts, and so the deadline for the implementation has been set as Thursday, 7th May 2020.
Although the temporary advertising ban only affects TV and radio content, BGC members have also decreased their direct marketing campaigns (e.g. SMS, email, and social media) as an additional precautionary measure.
More to follow?
The BGC represents many of the UK biggest gambling brands, including Betfred, BetVictor, Sky Bet, Bet365, Flutter, William Hill, GVC, and JenningsBet. Its members represent around 50% of all TV and radio gambling advertising, and it is hopeful that the remaining major gambling operators such as the People's Postcode Lottery and National Lottery, as well as other bingo operators, will follow suit by removing their respective advertising.