The footfall at your local bingo might be waning a bit at the moment as people choose to avoid public venues because of the Coronavirus (COVID-19), but when the threat passes how will bingo halls encourage players back to their favourite game?
Since the introduction of the smoking ban in July 2007 and with the growth of online bingo, bingo halls have seen a decline in the number of players visiting the venues. For this reason, over the years the land-based bingo clubs have tried a whole plethora of new ideas to try attracting the younger patron and then more new customers across all age groups.
But how have they done this?
Grabbing The Audiences Attention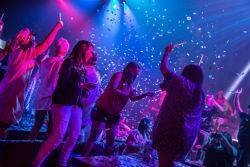 If you've ever been to a bingo club then you will know that during the main session the veterans like a bit of hush as the game is in play. The clubs haven't really altered how things work for the main game, but many have taken to opening earlier and/or later, making full use of the fact that they are licenced premises and able to provide additional entertainment.
For the younger audience, this holds a bit more appeal. It's more acceptable to visit a bingo hall when there are strippers on! There's no blue rinse brigade stigma and it can be a great prequel to a night out on the town.
Recently the national media reported on an event at the Apollo Bingo Hall in Barrow, Cumbria that got a bit raunchy; not a term you would usually associate with bingo. In the event put on by the club, male strippers were the main act so after the bingo balls had all been used, it was different balls that were exciting the punters!
Strippers haven't been limited to land-based bingo in an effort to attract players though; Foxy Bingo, Boyle Bingo and Wink Bingo have all used the Dream Boys or other similar acts to lure the ladies in the past.
More To Bingo Than Balls!
There is more to a night at the bingo than balls though; by that, we mean more than just your traditional bingo and the chance to win some pretty impressive cash jackpots.
We've seen stars of The Chase host a quiz session at a Mecca Bingo hall in Dagenham and Buzz Bingo offered their retail players the chance to win a car every Thursday in March 2020.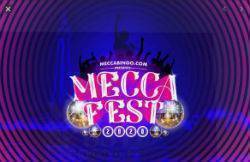 Mecca Bingo recently launched the Mecca Fest event, a star-studded £100,000 bingo party that will be happening at the end of May. This is open to both online and offline players and will see a number of celebrities at the event. Names that have been dropped in the mix so far include Sister Sledge, Rak Su, Scott Mills, Peter Andre and Joe Swash. That line-up alone appears to cater for the young, the middle-aged and the old!
Special jackpots and parties are not limited to the largest of retail bingo operators though; independent bingo halls also host a variety of special offers and events.
Special Events
Mecca Bingo was also the company that launched 'Players', a nighttime bingo experience that was aimed at attracting a younger audience into the venues. It initially launched at the Camden venue and tickets were limited to just 200.
The Oldbury venue, which was revamped in 2010 to include a stage for live acts, has been host to many events. These have included a comedy hypnotist, a Grease and Dirty Dancing event, and Elton John act and many more.
The same can be said for retail clubs up and down the country that have the facilities to host the likes of strippers, comedy performances and live acts.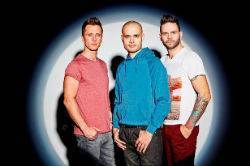 90s groups, pop stars and odd mixtures of different bands from the era are having a new lease of life at special bingo hall events. Bryan McFadden and Keith Duffy have been doing sterling work as BoyzLife. Shane Lynch from Boyzone, Abz Love from 5ive, Dane Bowers from Another Level and Ben Ofoedu from Phats & Small have been touring the halls as Boyz On Block. They have more bingo hall events planned with Mecca, with Natasha Hamilton from Atomic Kitten replacing Dane Bowers.
Give your local club a call and you might be pleasantly surprised to see what they have to offer in the way of special events!