Online gamblers would seem to prefer bank transfer to any other form of payment, according to the results of a survey that also revealed the speed of withdrawals and responsible gambling as key concerns among players.
Bank transfers were revealed to be by far the most common method of depositing funds, with 74 per cent of online gamblers in the UK choosing bank transfers, compared to just 22 per cent who use a card and six per cent who use eWallets.
More than 3,000 online gamblers took part in the survey by YouGov into the habits of users of online gambling or betting services, which focused on players' attitudes to signing up to websites and transferring money in and out of them.
User-friendly payments
The news will surprise many in the online bingo world, where leading sites pride themselves on offering a wide range of payment options, and could lead to a shake-up in the way sites welcome new players.
Having different methods available to deposit money was considered a priority by just 46 per cent of UK players, who are more concerned about having their preferred method of deposit available and having access to fast deposits.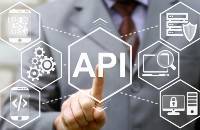 Till Wirth, head of platform at TrueLayer, the payment technology firm that presented the survey results, said that bank transfers becoming more user friendly was behind the trend in player preferences.
"With open banking APIs, bank transfers have become much more automated and user friendly," he said.
"No more manual data entry with potential keying errors, or having to log on to your online banking to make a payment.
"For service providers, it means no more reconciliation headaches, since open banking payment references are locked. And as with traditional bank transfers, open banking payments can save operators huge sums on card fees."
Reliability is key
The number one priority for UK players is a reliable website, according to the survey, with winnings being paid out quickly coming second.
This flies in the face of the long-held assumption across the online bingo world that the key to attracting new players is a spectacular welcome offer with large amounts of bonus money to play through.
The survey also found that instant withdrawals and payments build trust among players, with 65 per cent of respondents saying they would be more likely to trust a provider who provides instant deposits and withdrawals than one who does not.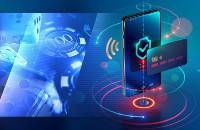 While players are used to having to wait up to seven days for winnings to be paid out, the survey suggests the tide is turning in the favour of sites who can speed up the process, with operators who are unable to offer rapid withdrawals expected to lose out on customer loyalty.
Natalie Dunne, head of payments at Paddy Power Betfair, said: "We know from our customers' feedback that having instant access to their funds is a key motivator to use our brands.
"Customers can deposit money instantly, so why not be able to withdraw instantly too.
"We have made great inroads throughout the years in enabling faster withdrawals and the results speak for themselves. Those who have access to faster withdrawals are loyal, highly engaged customers who deposit more regularly."
Onboarding in focus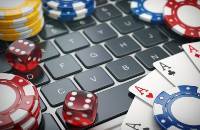 Jim Noakes, head of payment innovation at Entain, which owns brands like Foxy Bingo, Gala Bingo and Cheeky Bingo, said the advent of the Open Banking Standard, which enables regulated third-party providers and account providers to quickly connect and verify identities, could be key.
"Customer onboarding is a critical area for online gambling companies in our highly competitive market," he said.
"We must strike a balance between customer expectations for a smooth minimalist process with our regulatory and safer-gambling obligations to really know our customers.
"The promise of open banking solutions is for secure onboarding that gets us the information we need but is easy and trusted by customers. We have high hopes it can deliver."