Beyoncé Knowles-Carter has transformed the world of pop music and become an icon for millions of fans across the globe, and with her 40th birthday just around the corner what better time to take a look at her staggeringly successful career.
Given all that Beyoncé has achieved in her life, it is hard to believe she is only turning 40, but when you see how peerless she remains as a singer, dancer, actress and businesswoman you could be forgiven for thinking she is still in her 20s.
Just last year she wrote, directed and executive produced the musical film and visual album Black Is King, which earned her six Grammy nominations. The two awards she picked up took her total Grammy haul to 28, making her the most awarded singer and female artist in Grammy history.
Success wasn't always easy
Beyoncé might make success look easy these days but back in the early 90s her dreams of stardom looked as far-flung as those of any young girl who loved to sing and dance.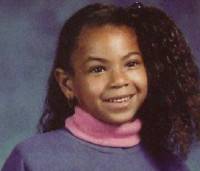 Growing up in Houston, Texas, she formed the group Girl's Tyme with her friend Kelly Rowland and four other pals and together they entered the TV talent contest Star Search, only to be knocked back after getting a three-star score that saw them eliminated.
Kelly looked back on that moment, telling Insider.com: "We just cried so hard, because we were so excited about the opportunity and everything.
"But also beyond that, we still felt there was something inside that was just like, 'No, we're still going to make it'."
A shot at destiny
The girls' belief in their abilities was shared by Beyoncé's father, Mathew Knowles, who quit his job to manage the group under their new name, Destiny's Child.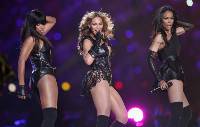 Mathew helped the group earn their first record deal and by 1997 they had a song on the soundtrack to the movie Men In Black. A self-titled debut album followed, featuring hit songs like No, No, No.
In 1999, Destiny's Child released their follow-up album, The Writing's on the Wall, and rocked the world with songs like Bills, Bills, Bills and Say My Name. The record sold over 17 million copies and earned six Grammy nominations.
The members of Destiny's Child changed over the years that followed, but one thing remained constant: the rapid rise to stardom of the group's driving force, Beyoncé.
After the group's third album, Survivor, went quadruple platinum and they were given a star on Hollywood Boulevard, Beyoncé told TV cameras: "We started when we were nine years old and here we are, getting a Hollywood star. Dreams come true!"
A big-screen star
Beyoncé's talent as a singer was apparent from a very young age, but she has enjoyed huge success as an actress and movie director too.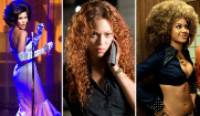 Her aptitude in front of the camera was made clear in 2001 when she acted in TV movie called Carmen: A Hip Hopera, which led to her being picked to co-star alongside Mike Myers in the 2002 hit film Austin Powers in Goldmember.
Since then she has played the lead role in an Oscar-winning film, Dreamgirls, and she took on the role of Etta James in a biopic called Cadillac Records.
As of 2020 she had starred in 10 films and directed four, but her success in Hollywood has not detracted from her musical achievements.
A global icon
After her debut solo album Dangerously In Love won five Grammies and was certified quadruple platinum following its release in 2003, Destiny's Child released their final studio album Destiny Fulfilled in 2005, and broke up a year later.
That left Queen B free to pursue her own goals and in 2008 she scored a third consecutive number one album in the US with I Am… Sasha Fierce, which featured the hit song Single Ladies.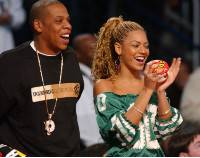 She married rap star Jay-Z in the same year, and by 2010 was ranked by Forbes as the most powerful musician in the world.
Since then, she has released two more wildly successful albums, launched her own entertainment company, created a fashion brand, and become a powerful advocate for feminism and LGBT rights.
In 2014, Beyoncé told The Guardian: "There is unbelievable power in ownership and women should own their sexuality. There is a double standard when it comes to sexuality that still persists. Men are free and women are not. That is crazy.
"The old lessons of submissiveness and fragility made us victims. Women are so much more than that. You can be a businesswoman, a mother, an artist and a feminist, whatever you want to be, and still be a sexual being. It's not mutually exclusive."
Pop's most important person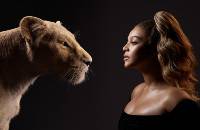 Jody Rosen, a music critic for The New Yorker, described Beyoncé as: "The most important and compelling popular musician of the 21st century…the result, the logical endpoint, of a century-plus of pop."
Her music lives in the hearts and minds of people everywhere, and her performances on stage and screen continue to blow audiences away.
But it is her spirit that is key to the inspiration she provides for so many, including those who are struggling in their lives.
Explaining the ethos at the heart of her music to The Guardian, she said: "I needed to free myself from the pressures and expectations of what I thought I should say or be, and just speak from the heart.
"Being that I am a woman in a male-dominated society, the feminist mentality rang true to me and became a way to personalise that struggle. But what I'm really referring to, and hoping for, is human rights and equality, not just that between a woman and a man.
"So I'm very happy if my words can ever inspire or empower someone who considers themselves an oppressed minority. We are all the same and we all want the same things: the right to be happy, to be just who we want to be and to love who we want to love."
And it is with love that we wish Beyoncé a very happy 40th birthday!