Recent data from the UK Gambling Commission has shown that there has been a 0.3% drop in problem and at-risk gambling rates, and the Betting and Gaming Council (BGC) has pledged to do everything in its power to help "keep up the momentum".
The 0.3% drop occurred in 2020 and the data also shows that the rate fell by 0.6% on the previous year.
Furthermore, the Gambling Commission's study indicates that between 2019 and 2020, there was a drop from 1.2% to 0.9% in the rate of gamblers who are considered at 'moderate risk" of gambling harms while those who are considered 'low risk' also fell from 2.7% to 2.0% within the same period.
The study looked at data from March to December 2019 and took into account just over 4,000 UK adults.
Good, but can do better!
Despite the UK government stating that the estimated problem gambling rate of 0.5% has been stable for the last 20 years, the Betting and Gaming Council remains eager to drive it down further.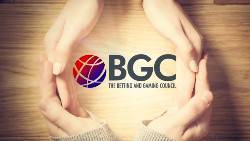 According to the Council's Executive Director for Standards and Innovation, Wes Himes, the BGC will continue to promote safer gambling and "drive up standards" in the industry. This will be achieved by investing more in treatment, education, and research, introducing tougher rules on game design and VIP schemes and encouraging players to place deposit limits.
Plus, Mr Himes believes that as "one problem gambler is too many", the Betting and Gaming Council, as well as the UK government and gambling operators, must all help to keep the momentum going "in the months ahead".
Some of the tools that the BGC is considering employing include collaborating with online platforms to allow users to opt-out of betting-related advertising and extending filtering for online advertisements.
The Council will use these proposals to help the Government complete its review of the Gambling Act 2005 which it's hoped will be finalised this year.