It has come to our attention that it might be a good thing that the chat hosts at the newly launched Dragonfish online bingo site, Bingo All Stars, don't use webcams! The recent antics of one of the celebrity CH's might have caused a few raised eyebrows, and pulses, in recent weeks.
Christopher Biggins, who joins other celebs such as Linda Lusardi, Mr Motivator and Rustie Lee, has recently confessed to nattering to fans in the site' exclusive bingo rooms with nothing to cover his modesty.
Given the recent warm temperatures, we can't say that we blame Biggins for wanting to keep his cool while also entertaining the members of Bingo All Stars. However, it brings a whole new meaning to the term "bingo balls"!
The 71-year-old star of TV and pantomime has been politely asked to keep his clothes on by the other members of the All Star management before he enters the site's chat room in future.
No harm done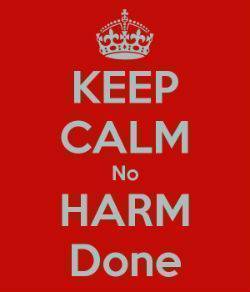 Luckily, Christopher and the rest of the team were able to see the funny side of what he says was "an honest mistake".
Biggins went so far as to jest that he thought he "was a celebrity ambassador for Bingo All Starkers", but he promises to keep his bingo balls "safely stored away" in future.
Joking and nudity aside, Christopher confirms that he's absolutely loving his new role as one of several celebrity hosts at Bingo All Stars. Besides getting to know the players in the exclusive All Stars Lounge chat room, he's been taking part in the site's weekly Facetime Friday promotion in which one lucky member wins a 1:1 video or phone call with one of the All Stars.
Biggins long and illustrious career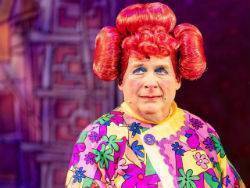 He says that while he's had the good fortune to do many "fantastic things" in his career to-date, working with Bingo All Stars and its players is proving to be "one of the most fun".
Bingo All Stars launched at the end of May 2020 with a mission to bring online bingo lovers a feast of free, cheap and jackpot bingo games with an added twist.
As well as the weekly Facetime Friday competition, the celeb-endorsed bingo brand gives its members the opportunity to win money-can't-buy prizes such as a cooking class with Rustie Lee, a personalised horoscope from Russell Grant and an afternoon with Christopher Biggins.
The site also has a community-driven focus, and this has no doubt helped Bingo All Stars to attract hundreds of eager bingo fans over its first month.
If you'd like to experience life at Bingo All Stars, make sure you use our special promo code when creating your account to qualify for an exclusive welcome bonus.