The Bingo Association has just added new information to the COVID-19 section of its website and published an updated version of its "COVID – A Plan for Reopening" guide.
The new brief sets out the steps that bingo hall operators in England should take so that they can reopen as safely as possible during the ongoing pandemic.
The guidance comes at an appropriate time considering that venues in Tiers 1 and 2 in England have just been permitted by the government to reopen. However, this is not the case in some other parts of the UK such as Wales where the same venues have been told to close until at least 17th December 2020.
Who is the Bingo Association?
The Bingo Association was created in 1998 after the Bingo Association of Great Britain and the British Bingo Operators Association merged.
Its mission is to represent the industry as a whole, as well as aid and inform sector development and operation by working with club owners and operators, central government and policymakers, the media, problem gambling organisations, and regulators and compliance organisations.
The current chairman of the Association is Buzz Bingo's Chris Matthews while other council members represent other big names in the bingo and entertainment industries such as Majestic, Carlton Leisure, Mecca, Cashino, and Park Resorts.
What does the BA suggest bingo clubs do?
The latest guidance which was issued at the beginning of December 2020 lists "key principles for reopening as part of Step 3 in the UK Government's "Our Plan to Rebuild".
It covers everything from risk assessments and examples of marketing and messaging materials to social distancing plans and reminders about licensing and regulatory obligations.
It also warns club owners that if they fail to put in place sufficient safety measures or complete a COVID-19 compliant risk assessment, they run the risk of breaching health and safety laws.
Track and Trace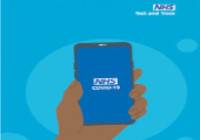 One of the key messages in the updated brief regards NHS Test and Trace guidelines, and it reminds operators of the need to keep records of visitors, employees, and customer visits for 21 days. It also states that if a customer refuses to provide their contact details when asked that the operator should "take all reasonable steps" to deny them entry.
Entering and Leaving Clubs
The Bingo Association asks that all customers wear face coverings unless they are consuming food or drink while seated unless they are exempt. It also suggests that entry times are staggered to prevent queues from building up, implementing one-way systems, and providing hand sanitiser at key entry points as well as throughout the venue.
Maintaining social distancing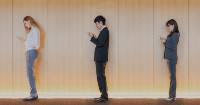 For venues in Tier 1, customers must follow the rule of 6 while in Tier 2 venues, customers are not allowed to sit with anyone that they don't live with or who is not in their support bubble.
Playing bingo safely
Tables and seats must be arranged to ensure that appropriate social distancing is maintained, and customers are asked to pay using contactless payment methods whenever possible.
Club operators should regularly clean interval scatter boards, gaming machines, voucher redemption terminals, ATMs, and counters.