National Bingo Day on 27th June is fast approaching and among all the fun things planned it is an opportunity to show some appreciation for the game of bingo. Looking back through the history of bingo, there is plenty to love!
The History of Bingo
Bingo might feel like it has been around forever, but in fact, it is thought to be 500 years old, having originated in Italy in the early 1500s. Back then, the Italians created a lottery game called Lo Giuoco del Lotto d'Italia, which is still traditionally played on Saturdays across Italy.
The early iterations of bingo traveled to France where a version of the game with 27 squares featuring numbers 1-90 randomly arranged gained popularity in the 1700s, under the name 'Le Lotto'.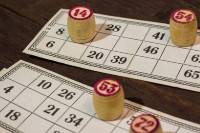 Germany also played a part in bingo's history, popularising a game called Tombola in which players marked off numbers on a ticket as they were randomly called out. The game was used as a teaching tool in Germany, to help children with their maths, spelling and history.
The modern game of bingo took off in early 20th century America, where a toy salesman called Edwin S. Lowe is credited with recreating the German version of the game for a US audience in a box set called 'Beano'.
A very British pastime
Britain's love for bingo goes back around 100 years to the days when a game often called 'Housey Housey' was becoming popular at fairs and carnivals and in clubs and pubs around the country.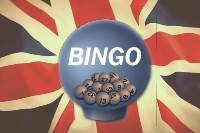 In the mid-1950s, with the growing popularity of television and the decline in ticket sales at cinemas, bingo halls began to replace redundant cinemas around the UK.
By the end of the decade, many of the country's cinemas had become fully-fledged bingo clubs, welcoming players who would compete for jackpots of up to £200 for just five shillings (about 25p in today's money) admission.
Joyous jackpots
Bingo received a boost in 1960, when the Betting and Gaming Act was introduced, allowing halls to give away huge cash prizes.
This led to the launch of brands like Mecca Bingo, which was introduced into 60 dancehalls around the country owned by the Mecca Leisure Group. Mecca went on to dominate commercial bingo in the UK, outstripping major competitors such as Littlewoods and Butlins.
As bingo's popularity boomed over the decades that followed, companies like Rank and ABC emerged in the bingo space for a slice of the pie during what has been dubbed bingo's golden age.
Bingo's online odyssey
It was in 1996 that bingo made its first appearance online, with a free-to-play game called 'Bingo Zone' giving the web its first taste of a phenomenon that would eventually explode with popularity. Bingo Blitz was the next notable name on the scene, offering online bingo to players from 1998.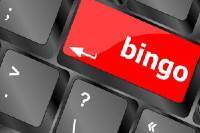 Fast forward to 2021, and online bingo is now hugely popular globally, with hundreds of sites and thousands of games being played every single day.
The WhichBingo survey in 2020 found that 78 percent of online bingo players play at least once a week, reflecting the way that a game with over 500 years of history has been successfully adapted to become embedded in people's lives all around the world.
As WhichBingo is at the forefront of all things bingo we have our own historic 'first' for Bingo Day 2021! We have arranged a free bingo session for all our readers worth £1,000 in prize money in collaboration with our friends at Mecca Bingo. Keep your eyes peeled on our National Bingo Day page for the promo code you will need to join in.