Girls famously just want to have fun and as International Women's Day approaches WhichBingo can confirm the old adage is true, according to the results of our annual survey.
We surveyed hundreds of avid bingo lovers and when asked why they like to play online bingo, 50 per cent of female survey respondents selected "for entertainment/fun" as their response, while only 43 per cent of men did the same.
Fun-loving ladies have flocked to online bingo in the last two decades, but land-based bingo is also still very much a big draw too, with 56 per cent of women saying they play in bingo halls as well as online, compared to just 34 per cent of men.
Among the women who told us they like to play at bingo halls, 45 per cent said it is for "a night out", suggesting the tradition of a ladies' night at the bingo is alive and well in 2021, despite coronavirus restrictions putting land-based bingo on hold recently.
A day for the ladies
A chance to celebrate the many fun-loving, warm and wonderful women of bingo arrives this year on March 8th, when the world marks International Women's Day for the 110th time.
The event was founded in 1910 by German feminist, socialist, and advocate for women's rights, Clara Zetkin, who had been part of a global movement protesting for shorter working hours, better pay, and the right to vote for women.
One year after Clara came up with the idea, the first International Women's Day was celebrated in Austria, Denmark, Germany and Switzerland, and the tradition has lived on ever since.
Choose To Challenge
In 2021, the theme for International Women's Day is 'Choose To Challenge', with organisers keen to recognise that a challenged world is an alert world, and that change comes from challenge.
"We can all choose to challenge and call out gender bias and inequality," the campaign states.
"We can all choose to seek out and celebrate women's achievements.
"Collectively, we can all help create an inclusive world."
Show you're in
As part of International Women's Day 2021, people are being asked to "raise your hand high to show you're in and that you commit to choose to challenge and call out inequality".
Bingo players who want to take part in the event might choose to do so by wearing purple, green and white – the colours of International Women's Day, symbolising justice, hope and purity.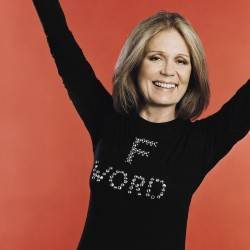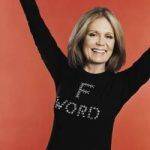 Gloria Steinem, world-renowned feminist, journalist and activist once summed up the importance of an event like International Women's Day when she said:
"The story of women's struggle for equality belongs to no single feminist, nor to any one organization, but to the collective efforts of all who care about human rights."