Lately, it seems as though the world is going Coronavirus-crazy.
We've seen face masks being donned everywhere from the streets of central China to the London Tube; stocks of hand sanitiser and toilet rolls disappearing from supermarkets quicker than greased lightning, international sports events being cancelled or held behind closed doors and even a whole country (Italy) going into lockdown mode.
Of course, it pays to be cautious given the current surge in confirmed cases of the virus throughout Europe and beyond. As a result, one popular chain of bingo halls has put in place extra safety measures in a bid to protect both its customers and employees.
Palace Bingo owns clubs in Great Yarmouth, London, and Felixstowe and late last month, the company's owner, Patrick Duffy, decided to introduce a rule which states that customers will only be allowed to enter the venues if their body temperature is below or equal to 37.4 degrees.
As well as carrying out temperature checks, the clubs are also being deep-cleaned every morning.
So far, so good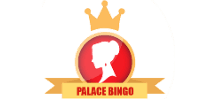 So far, Palace Bingo has yet to have to turn any players away, but as Mr Duffy was present in Hong Kong during the 2003 SARS outbreak and also travelled to Singapore in February 2020, he's well aware of the potential for cross-contamination when large groups of people are present in the same location. Plus, as many bingo-lovers fall into the "high risk" 60+ age category, it's understandable that Mr Duffy should be concerned for the safety of his loyal customers.
It seems as though Palace Bingo's precautionary temperature tests could be worthwhile as, just the other week, all 25 bingo players at a British Legion club in Surrey were forced to self-isolate. The incident occurred after one player caught the virus from a family member. Public Health England subsequently ordered the club's remaining bingo players to remain at home and watch out for any suspicious symptoms.
How to pass the time in isolation
If the Government decides as part of its containment and delay measures to prevent social gatherings of more than 100 people or even enforce no-go zones like in Italy, our regular trip to the local pub or bingo club may be temporarily off the menu.
So, if we can't go for a full house down the road, what will we do with our time instead? Of course, there's always the DIY projects that we keep putting off, and TV box sets to catch up with, but there are also only so many toenails and walls that can be repainted.
Of course, if you're self-isolating for voluntary reasons, you'll hopefully be saving money by not going out as much as usual. However, if you've been told to stay at home and you're not getting paid, it's a different matter.
For anyone who's unable to visit their local bingo club for either reason, perhaps, online bingo could hold the answer? And, you needn't necessarily be separated from your favourite bingo brands either.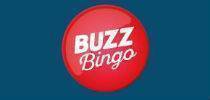 Both Buzz Bingo and Mecca Bingo own land-based venues and online bingo sites, with the latter having become increasingly popular in the UK in recent years, particularly with players who like to play on mobile devices.
Obviously, we'll know if we're really in trouble with a UK-wide Coronavirus epidemic as an increasing number of people won't be able to go to work, including the support staff, chat hosts, and managers of our favourite online bingo sites.
In the interim, however, online bingo has the potential to step in as entertainment for bingo fans who wish to continue playing while they're stuck at home.
The benefits of online bingo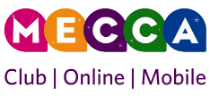 Even if you've never played anywhere other than a land-based club, making the crossover to the online version is far easier than you might think. You don't even have to manually daub your cards as the bingo software does it for you automatically while simultaneously keeping track of your best cards.
Many sites offer you the chance to play free-of-charge, although some operators only give this option to funded players. On the other hand, brands like Mecca Bingo have special rooms for newbies where you can play for free while learning the ropes.
Penny games are becoming increasingly common, so you don't necessarily need to spend much to qualify for prizes. Plus, you can take your pick of 90-ball, 80-ball, 75-ball, and 5-line variants.
Chat hosts keep the conversation going in most bingo rooms, and they often run fun quizzes too. Some sites have even put a ban on talk of the Coronavirus, so the chat rooms are a safe haven from the doom and gloom merchants.
Another perk of playing bingo online is that you can enjoy a host of side games such as video slots, casino games, and scratch cards.
So, if you're feeling curious or simply bored of watching paint dry, why not take a few minutes out to find out more about online bingo today?