In this week's news round-up, there's word that William Hill plans to open a bingo hall in Whitby, Bongo's Bingo is hosting Bongo's Got Talent, experts predict that mobile gambling will grow significantly during 2021, Foxy Bingo has 280,000 tickets up for grabs, big-name firms secure sponsorship deals, the Daily Mirror launches its 2021 bingo card, and Sky Gaming issues a reminder about playing within your means.
For all the juicy details and more breaking news, continue reading.
Flutter Brands Paddy Power and Betfair secure TV racing sponsorship deals
Paddy Power, the top online sports betting, casino and bingo operator, has been chosen as ITV Racing's headline sponsor for 2021.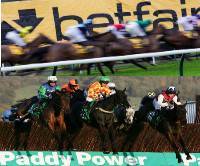 Other Flutter Entertainment brands will also receive advertising space in the broadcaster's mobile racing app while The Opening Show (which is ITV Racing's Saturday morning programme) will be sponsored by Betfair.
Paddy Power says it's thrilled with the new sponsorship agreement while Betfair refers to The Opening Show as "a significant launch pad".
Bongo's Got Talent launches
They say that you can't hold a good man down, and Jonny Bongo is a living testament after enjoying one of his busiest years despite the setbacks caused by COVID-19.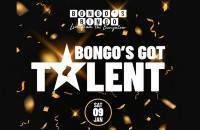 The latest venture for Bongo's Bingo is an exciting new talent show that begins airing on Saturday, 9th January 2021.
It's not only free to watch, but it's also free to enter. So, if you've got a secret talent that you're dying to share with the world, now's the time to step into the lockdown limelight!
In true Bongo's Bingo fashion, there'll be performances from stand-up comedians, dancers, and singers, as well as some more quirky acts like onion eaters.
Mobile gambling set to rise in 2021
According to FN Media Group, the mobile gambling market looks set to grow as we move forward into 2021.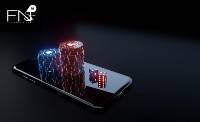 The market enjoyed a boost last year when most land-based casinos, bingo halls, and betting shops were forced to close for months-on-end and many major sporting events had to be postponed.
It's predicted that online gambling will account for 20% of all gambling revenue in the coming year, and the uptake in mobile play is expected to continue soaring both here in the UK and in the US where legal sports betting is expected to be made available in around 27 states by 2023.
William Hill gets approval to open new bingo hall in Whitby
According to a local radio station, William Hill has received the thumbs up from Scarborough Council following last year's application for planning permission to change its former bookmakers site into a bingo hall.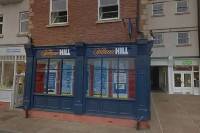 The premises are located on New Quay Road in Whitby, and up until 2019, they were occupied by a William Hill betting shop. After the bookies became one of many William Hill shops that closed last year after the company announced cost-cutting measures as a result of its decline in gaming machine revenues, it seems that William Hill hopes it may fare better by opening the establishment as a bingo hall.
We'll be covering this story in further detail in our WhichBingo Magazine shortly.
Daily Mirror launches its 2021 bingo card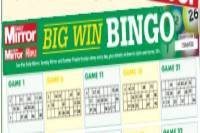 The Daily Mirror newspaper launched a brand-new bingo card for 2021 this week, and it will allow readers to play along from Monday, 18th January.
Every day, a set of numbers will be printed in the Daily Mirror and its sister newspapers, and if players manage to collect all the numbers on the weekly game grid, they stand to win a £250 prize.
Sky Gaming stresses the importance of setting deposit limits
The Head of Brand and Creative at Sky Betting and Gaming recently wrote a blog explaining how setting deposit limits can help you stay in control, regardless of which brand you play or bet with.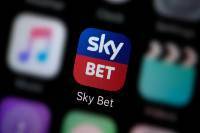 Ross Sewley says that when it comes to betting, "just as in life, it's important to know your limits".
Although he says that encouraging players to set deposit limits is just one way that gambling operators can help better protect people from gambling harms, it's still "vitally important".
Making players aware of responsible gaming tools is also key as the company's recent "Three Simple Tools" ad campaign helped to prove. It caused a significant uptake of deposit limit tools, cool-off periods, and profit and loss calculators.
Foxy Bingo to give away 280,000 bingo tickets this month
Foxy Bingo likes to do things in style, and so it's created a special New Year's promotion called the Mega Sharepot.
It offers players at the site the chance to win a share of more than 280,000 bingo tickets throughout January 2021.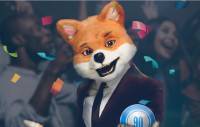 There's no limit to how many times you can enter the promotion, but to meet the daily entry requirements, you must opt-in via the promotions page each day that you wish to take part, then spend £5 on any bingo game. Your guaranteed bingo tickets will be waiting for you to claim the very next day and you can use them for any game that costs 10p or less to play.
That's it for this week, but be sure to check every day for the WhichBingo News updates from around the bingo world.