This week, Playtech launches its latest £1m slot giveaway across Playtech-powered bingo sites including Betfair Bingo and Kitty Bingo while there are big wins to celebrate in both Felixstowe and Wrexham. We've also got the latest on Slingo game manufacturer Gaming Realms' partnership with Deal or No Deal, the Gamesys takeover, how bingo operators and players are helping various charities with donations, and what household chores Gala Bingo players reckon are the easiest to do.
For all the juicy details and more breaking news, continue reading.
Playtech £1 Million Slot Giveaway at bet365 Bingo and more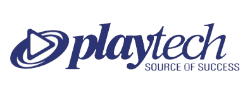 If you love to play online slots as well as bingo, you'll definitely want to check out Playtech's latest promotion, the £1 Million Slot Giveaway!
At sites like bet365 Bingo, Paddy Power Bingo, Betfair Bingo and Kitty Bingo, you can play selected named slots over the next four weeks for the chance to win prizes over 8 different prize draws. That's lots of chances to win.
You can collect one entry each time that you stake £10 on an eligible game, but there are also opportunities to earn double entries in different games each week, so be sure to check the details.
Gaming Realms extends licensing agreement for Deal or No Deal Slingo game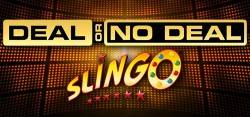 Gaming Realms, the creator of Slingo slots and casino games, has announced that it has extended its licensing agreement with Banijay Group so that it can continue to distribute and develop Deal or No Deal branded Slingo games.
The company launched Deal or No Deal Slingo in 2019 and it's since become one of the most popular Slingo variants.
Great-grandmother takes home £50k from The Palaces, Felixstowe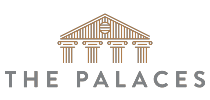 Lady Luck must have been looking down on 75-year-old Carol Fulcher recently as she managed to scoop the top prize of £50,000 while playing the National Bingo Game with her husband at The Palace Bingo in Felixstowe.
The great-grandmother got into bingo after being introduced to it by her hubby, and at her first game, she got to meet her future mother-in-law for the first time.
Carol says that bingo is "a lovely way to make friends and it's clean and safe".
The Palace Bingo team was so ecstatic about Carol's win that they held a special celebration in her honour and the club's regulars were invited along to make a toast.
You may remember us mentioning the National Bingo Game in previous news articles. It's an exciting feature for players around the UK and it's great to see so many bingo clubs getting involved asnd creating so many big winners.
Bally completes Gamesys acquisition and appoints new CEO

The Bally Corporation has finally completed its acquisition of Gamesys Group, the latter of whom owns brands such as Jackpotjoy and Virgin Games.
The former CEO of Gamesys, Lee Fenton has now been appointed CEO of Bally Corporation while Gamesys' COO becomes President of Interactive.
Bally has also taken on around 1,800 Gamesys employees and is hoping to put their skills and experience to good use as it continues to strengthen its hold in the US.
BGC receives award from armed forces charity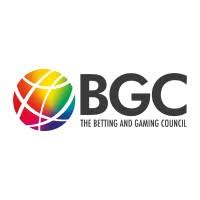 The BGC (Betting and Gaming Council) is set to receive an award from the RAF Benevolent Fund, The Royal Navy and Royal Marines Charity and ABF The Soldiers' Charity in recognition of the £500,000+ it raised through the Royal Ascot Britannia Stakes back in June 2021.
Marie Curie, Care Radio and Prostate Cancer UK are also set to receive a share of £1.25m after BGC members unanimously agreed to pass on all their profits from the race to good causes.
BGC members include William Hill, BetVictor, 888, Rank Group, Kindred, Entain, Bet365 and Flutter.
Bingo Association event winners to donate winnings to charity
A couple from Norfolk who were visiting Manchester this week for the Conservative Party conference were among the lucky winners of a charity bingo event.
Julie and Ian Sherwood were lucky enough to meet Prime Minister Boris Johnson at the Eastern Regional Reception before heading off to a Bingo Association event where they each won £250.
The pair have confirmed that they'll be donating their combined winnings to the Queen Elizabeth Hospital Charitable Fund, which helps to supplement the funds that the hospital receives from the government and allows it to extend and enhance the quality of treatment, services, facilities and care for its patients.
£30k win for Mecca Bingo Wrexham player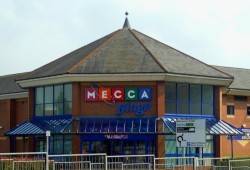 A visitor to Wrexham's Mecca Bingo has just won a whopping £30,000 jackpot thanks to one of Mecca's in-house jackpot games called WinFall.
It wasn't until the caller announced that she'd scooped the additional jackpot prize that she realised she'd won more than just an extra £10.
She says that she's looking forward to spending her winnings on doing up her house, and she also plans to share some of the cash with her bingo buddy who was there on the night of her big win.
Gala Bingo survey reveals the nation's easiest household chores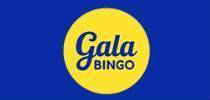 Gala Bingo recently commissioned a study as part of its Walk on the Wild Side advert to discover which household chores the UK finds easiest to complete.
According to the 2,000 people who participated in the survey, washing up is the simplest task, with 43% saying that it's easier to do than any other household chore.
You can view the full list of the top 10 easiest household chores below:
Washing up (43%)
Laundry (40%)
Wiping the countertops (38%)
Taking out the bins (36%)
Feeding the pets (33%)
General tidying (33%)
Watering the plants (31%)
Hoovering (30%)
Loading the dishwasher (30%)
Emptying the dishwasher (25%)