In this week's news round-up, there are big wins to celebrate at Tombola and Mecca Bingo, Ladbrokes escapes a telling-off from the Advertising Standards Authority, Gala Bingo looks at our favourite ice lollies and is also running a series of £10,000 prize draws. We discover the latest £500k Drops and Wins promotion is underway at Mecca Bingo and participating sites, and Buzz Bingo reveals our most unlikely and embarrassing celebrity crushes, including Nicola Sturgeon.
For all the juicy details and more breaking news, continue reading.
Tombola player wins over £27k on Bingo90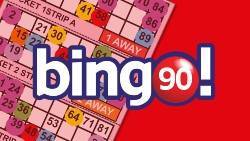 Tombola is starting this week on high thanks to a flurry of wins at its site.
Bingo90's Spectrum Club has paid out a progressive jackpot of over £27,000 to player maddielane. Bingo90 costs just 10p a ticket to play, and as well as full house, two-line and one-line prizes, the room boasts a progressive jackpot that can reach crazy heights like the one scooped this week, but often pays out more often at just a few thousand pounds.
Also this week at tombola Happycompton scored a £10k jackpot on Bingo Roulette, a game which you can also play for as little as 10p where there are prizes of up to £10,000 on offer.
Tombola frequently features big prizes and its members' impressive wins are announced on the site's homepage. It's a great place to play if you enjoy unique bingo variants too, and there are plenty of them to choose from, including Bubble Bingo, Roller-Coaster, Pulse, Bingo 75 Shapes, Cinco, Blocks, Paper and Hex.
Crewe player scoops £50k on the National Bingo Game at Mecca Bingo
It seems as though Mecca Bingo players are doing particularly well with the National Bingo Game lately.
Just last month, a member of its Dundee Douglasfield club won a whopping £50,000 jackpot on the National Bingo Game. Now, Lady Luck has helped a player at Mecca Bingo Crewe to achieve the same dream.
The anonymous player scooped a massive £50k on Saturday 12th June 2021, and it's the Crewe club's first £50k jackpot for over 3 years.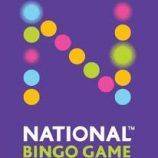 The National Bingo Game runs at various clubs including Buzz Bingo and Mecca Bingo, and players can scoop a £50k jackpot by calling a full house in 16 numbers or less. There's also £1k on offer for a full house within 20 numbers and £100 for a full house within 24 numbers.
The games run daily and cost £1 for each strip of 2 tickets or £2 for each strip of 5 tickets.
ASA rules in favour of Ladbrokes Facebook ad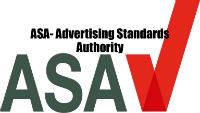 A recent complaint about a Ladbrokes Facebook ad has been overturned by the ASA (Advertising Standards Authority) after an assessment found that it did not breach rules 16.1 and 16.3.12 of the CAP Code.
The complainant felt that the paid ad's reference to "The Goonies" film was likely to appeal to minors.
Ladbrokes felt otherwise, however, and says that the film was released in the 1980s and would not be well-known by children of today, but was well-loved by adults who watched it as children. It also said that the ad was only targeted at over 18s.
Gala Bingo survey lists UK's favourite lollies and ice creams
After enjoying our super heatwave recently, Gala Bingo has published the findings of its survey into the nation's favourite ice creams and ice lollies.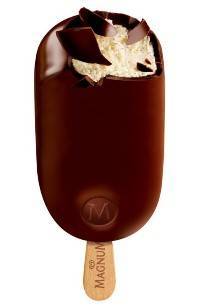 According to the list, the Top 10 most popular frozen sweet treats are:
Magnum
Cornetto
99
Feast
Solero
Twister
Choc Ice
Cadbury Dairy Milk
Fab
Nobbly Bobbly
It's great to see that in amongst all the more modern offerings,the good old FAB lolly is holding its own in the rankings!
Mecca and participating sites offering up £500k Drops and Wins prize pool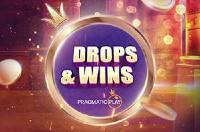 This month's Drops & Wins promotion at Mecca Bingo and other participating bingo and casino sites invites you to win a share of £500,000.
From 3rd to 30th June 2021, simply stake 50p or more on selected Drops & Wins slot games to try and spin the highest value winning spin to qualify for a prize.
Brief terms and conditions: Opt in within the game. Min stake £0.50. Max Reward £10,000 cash. T&C's apply.
Buzz Bingo reveals our most embarrassing celebrity crushes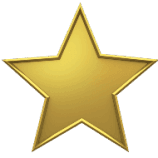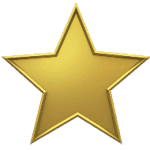 A new survey undertaken by Buzz Bingo rates the most embarrassing celebrity crushes in the UK.
Over 2,000 people took part in the survey, voting for both female and male celebs.
On the male weird crushes list, Richard Osman, Andy Burnham and Jeremy Vine took the Top 3 positions while Karren Brady, Priti Patel and Deborah Meaden finish in the Top 3 of the female list.
Gala Bingo running £10k Cash Smash prize draws
Between now and 27th June 2021, Gala Bingo is running weekly £10k Bingo Cash Smash prize draws. And you can enter them for free each time you spend at least £5 cash on bingo tickets in any room. Each £5 entitles you to one prize draw entry, and the next draws will occur on 21st and 28th June.
The biggest prize that is up for grabs is £500, and there are also £5, £10, £20, £50, and £125 prizes available.