In this week's news round-up, A Northampton bingo club gets approval to build a casino venue, MrQ announces the latest networked promotion from Pragmatic Play, the winner of Opera Bingo's online talent show is revealed, football club ads on social media must conform to new BGC rules, Mecca Bingo warms up our vocal cords as it shares the most popular bingo-themed pop songs, parents are encouraged to keep their little ones occupied with nature-themed bingo cards, and the UKGC begins to review its submissions on affordability checks.
For all the juicy details and more breaking news, continue reading.
Beacon Bingo to add a casino to premises in Northampton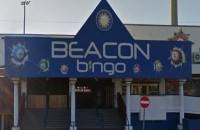 A casino, which is expected to provide at least 50 jobs, has been approved by Northampton Borough Council to open as part of the Beacon Bingo complex on Weedon Road.
The venue will be operated by Merkur Casino and will be permitted to open 24/7, every day of the year except for Christmas Day. It will allow both bingo customers and other visitors to enjoy food and drink, electronic roulette games, slot machines, and around seven gaming tables.
Pragmatic Play's Drops and Wins goes live at MrQ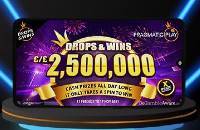 MrQ has just unveiled its "biggest prize giveaway ever" thanks to a new networked promotion from Pragmatic Play.
'Drops and Wins' consist of a series of daily and weekly prize draws in which players can get their hands on a share of over £2,500,000 by earning draw tickets and entering slot tournaments.
The promotion runs from 11th February until 17th November 2021.
Opera Bingo announces talent show grand final winner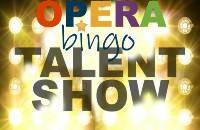 Opera Bingo, which has clubs in St Helens, Barrow-in-Furness, Whitehaven, Workington, and Carlisle, has been holding weekly talent shows since 23rd January 2021, and last weekend, it crowned its grand final winner.
The contestants included staff from Opera's Cumbrian branches challenging each other to showcase their unique abilities, and the brand's loyal customers were asked to vote for their favourites.
27-year-old Rebecca Wright, who usually oversees ticket sales and bartends at Opera Bingo Carlisle, was picked as the contest's overall winner based on her outstanding drawing of her two-year-old daughter.
New BGC rules call full-time on social media football club ads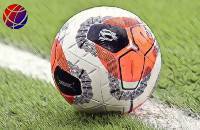 The Betting and Gaming Council has issued a new set of rules aimed at preventing football clubs from advertising gambling sites and brands on their non-promoted social media posts.
The BGC has made both the English Football League and the Premier League aware of the changes, and it's told them that only promoted social media posts that are specifically targeted at over-18s are exempt from the new regulations.
National Trust offers parents downloadable "Sounds of Nature" bingo cards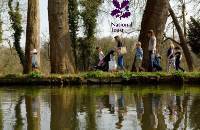 The National Trust offers people plenty of free activity ideas that they can employ all-year-round, but in lockdown, the Trust's socially distanced outdoor activities have become even more critical to bored and frustrated families.
One of the National Trust's newest ideas that can provide a fun escape for kids is Sounds of Nature bingo cards which allow children to tick off the nature noises that they hear while on family walks. They can be downloaded free-of-charge from the National Trust website.
UKGC reviews evidence on affordability checks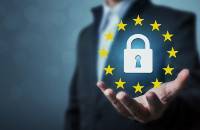 The deadline for submissions and evidence for the UK Gambling Commission's consultation into affordability has now closed, and consequently, the UKGC is now reviewing approximately 13,000 submissions.
One of the submissions received comes from a major think tank which wants affordability checks to be performed in a discrete, behind-the-scenes manner so that customers are almost unaware that they are occurring.
Pragmatic Play wins Most Responsible Content Provider award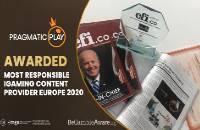 CFI Magazine has just awarded Pragmatic Play the title of Most Responsible iGaming Content Provider in Europe in recognition of the company's considerable efforts to put responsible gaming to the fore.
Pragmatic Play develops online slots and casino games and also supplies several online bingo brands with its award-winning bingo platform.
Buzz Bingo helps players keep in touch with club managers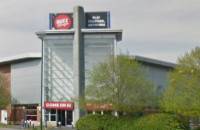 The Buzzone at Buzz Bingo is full of useful information. Plus, it's a place where players can go to find out more about the site's chat hosts.
However, since bingo halls across the UK have been closed due to COVID-19, Buzz Bingo has also taken the opportunity to introduce players to some of its bingo club managers.
This week's "Meet the Manager" post invites you to find out all about Anthony – the manager of Buzz's Birmingham Great Park club – whose claim to fame is meeting Arnold Schwarzenegger.
Mecca Bingo reveals the most popular songs about bingo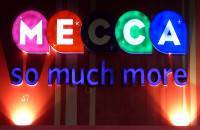 The Mecca Bingo blog is a great place to go for all things bingo-related, as well as interesting facts about the nation's favourite game.
Its most recent post, dated 18th February, is likely to amuse music lovers as it's all about the most popular songs that have been inspired by bingo.
Examples include Friday Night at the Drive-In Bingo by Jens Lekman, Bingo Game by the K-pop group Momoland, and Bingo My Love by Cleopatra.