In this week's news round-up, the UK Government is deciding whether minors should be able to sell scratch cards despite being banned from buying them, a new bingo game that uses playing cards goes live at Buzz Bingo, the ASA releases the latest findings from its ad monitoring project and Lottoland helps to raise funds for charity with a new scratch card. We see how the Mecca Bingo player who's celebrating her 60th birthday has been doing on her fundraising tour, Gaming Realms launches Book of Slingo, the UK Gambling Commission reports a decline in online gambling, and Buzz Bingo is giving away holidays and more in its Bingo Island special!
For all the juicy details and more breaking news, continue reading.
Under-18's to be allowed to sell lottery tickets?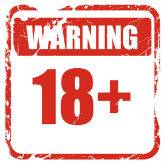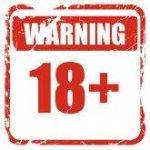 The DCMS is currently consulting on whether 16 and 17-year-olds should be allowed to sell lottery tickets.
Although new legislation introduced in April saw the minimum age for the purchasing of lottery tickets raised from 16 to 18, the government appreciates that 16 and 17-year-olds form a significant part of the UK's workforce. If it rules in favour of the age group being allowed to sell lottery products to customers, minors would need the transaction to be approved by a "responsible person", just like for alcohol sales.
UKGC reports decrease in online gambling during May
The latest figures from the UK Gambling Commission indicate that the number of people participating in online gambling has steadily decreased.
May 2021 saw a 14% decrease in the number of active online accounts which is thought to be directly linked to the continued easing of COVID-19 lockdown restrictions.
Buzz Bingo goes live with Housey Bingo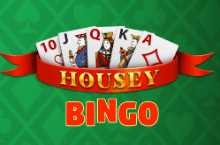 In a move that had a much bigger meaning, Housey Bingo has arrived at Buzz Bingo, and it uses a fun and unique format that crosses bingo with a deck of playing cards!
Previously the game was exclusive to Gala Bingo, but the cat is now out of the bag and Gala has now migrated to the Entain platform of its owner. Housey is a Playtech-developed game and could not migrate with them.
Rather than receiving a ticket, you are dealt a hand of 5 playing cards. If you manage to match all the cards in your hand with the ones that are announced during the game, you win the full house prize.
There's also a community jackpot up for grabs and it's awarded when a player calls the full house in 6 calls or fewer.
We will update you with more details on the Gala Bingo changes later in the week.
Lottoland launches charity scratch card
Lottoland, the popular online betting operator, has launched a new scratch card that will help to raise funds for its nominated charities, the Prader-Willi Syndrome Association UK, Blue Cross for Pets and Hospice UK.
Win-Win Charity scratch cards have a top prize of £50k and 20p of each card sold will go towards the good causes.
Update on Yvette's 60th birthday charity tour of Mecca Bingo clubs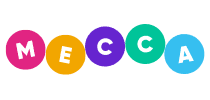 You may remember us telling you about a lovely lady called Yvette who will be turning 60 later this year. As a keen Mecca Bingo player, she's decided to celebrate her birthday by doing a nationwide tour of Mecca Bingo clubs while raising money for charities including Mecca's official charity partner, Carers Trust.
So far, Yvette and her pals have travelled 1,502 miles and raised over £2,000.
If you spot her in your local Mecca Bingo club, don't forget to take a selfie with her!
Sunday night's Bingo Island special at Buzz Bingo has a free prize draw and holiday prizes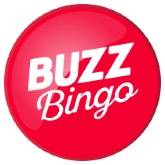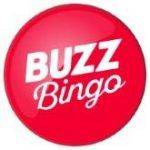 Make sure you're free on the evening of Sunday, 25th July because you won't want to miss the Bingo Island Beach Party at Buzz Bingo!
It starts at 7 PM in all Buzz Bingo clubs, and they're recommending that you apply some factor 50 as the action and the prizes are going to be red-hot.
Everyone will receive a free Bingo Island water bottle, plus there'll be the chance to win UK getaways and a luxury vacation for two through Buzz's free prize draws. Get those dabbers out and pay a visit to your local Buzz Bingo club to join the fun.
Gaming Realms releases Book of Slingo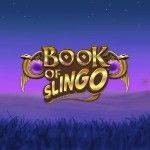 It's been a busy year for Gaming Realms which has already released a flurry of new titles including Slingo Starburst and Slingo Reel King.
The brand's latest game is called Book of Slingo and it's packed with pharoah-ciously good features.
Each game lasts 11 spins and you can complete Slingos to win cash rewards. There's a wild symbol and super wilds that can make creating Slingos easier and a free spins feature that includes a special expanding symbol.
ASA's monitoring tool shows how many gambling ads appeared in children's media between January and March
The Advertising Standards Authority has just published the findings of its 4th monitoring sweep to tackle the problem of age-restricted adverts appearing in children's online media.
Between January and March of this year, the ASA identified 158 ads that broke the rules, 29 of which were related to gambling. It has warned the advertisers to review and amend their practices to ensure that future adverts are targeted more responsibly.
WhichBingo Awards update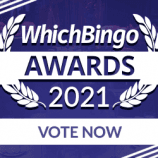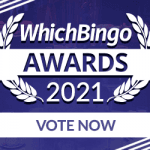 In last week's news round-up, we issued a friendly reminder that voting for this year's WhichBingo Awards closes on Monday, 26th July.
The votes have been coming in thick and fast, and we can't wait to start counting next week.
Although most awards will be determined by your votes, there are 3 categories in which the lucky winners will be decided by a panel of expert judges. This year, our judges include WhichBingo's very own Anita Heffernan, Christina Thakor-Rankin of 1710 Gaming Ltd, GPWA's Maria Florides and the Chief Executive of The Bingo Association, Miles Baron.