In this week's news round-up, a TOWIE star is hosting a singalong at PlayOJO, Gala Bingo announces more live events, Microgaming collaborates with a new game studio, the Rank Group's profits decline as its clubs and casinos remain shut, a special room where you can win vouchers appears at Dragonfish sites, shirt sponsorships could be banned from live sports, Buzz Bingo reports on how female representation in video games has changed over the past five years, and a Scottish bingo club owner issues a plea to the government.
For all the juicy details and more breaking news, continue reading.
PlayOJO plans singalong hosted by Jess Wright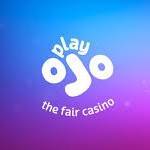 Whether you like to sing in the shower or treat people to renditions of your favourite tunes at karaoke, PlayOJO is inviting you to come and serenade TOWIE's Jess Wright.
PlayOJO will be hosting a virtual singalong event on Thursday, 11th February 2021, and five lucky applicants will be chosen to showcase their talent.
The winner will get to sing a duet with the TOWIE star, and they'll also receive a high-tech karaoke kit so that they can keep practising at home.
Shayne Ward goes live at Gala Bingo, plus more live events coming soon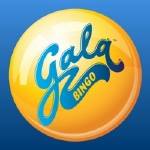 Gala Bingo held several live events last year to help keep its members entertained through the UK's various lockdowns, and we're hopeful that it will continue to host them long after we've gained a grip on the virus.
This week, Shayne Ward took over the Main Event Room where he helped CH Mack host a series of fun games while also treating players to an exclusive acoustic performance.
According to the Gala Bingo site, there are many more live events coming soon including a guest appearance from The Chasers, Emmerdale stars in Tales from the Dales, Corrie Gossip, and In for a Penny!
2021 Gambling Review likely to see shirt sponsorships banned
According to The Daily Telegraph, sources 'close to Downing Street' believe that drastic reforms of the gambling industry are afoot.
The government has already been considering several changes as part of this year's gambling review, and the most likely outcome may affect the world of live sport as we know it.
While football sponsorship by gambling firms brings in an estimate £110m for Premier League and Championship clubs, the APPG on Gambling Harms believes that banning it would be "common sense".
Although the government maintains that any decisions taken as part of the gambling review "will be led by the evidence", it looks inevitable that shirt sponsorships will be dropped to comply with social responsibility measures.
It's also possible that betting operators may be subjected to a "sports rights levy" to help balance out the dip in funding that clubs would suffer through shirt sponsorship bans.
Rank Group reflects on COVID-19 impact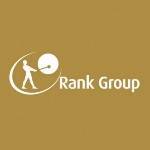 There are concerns that Rank Group may be forced to close some of its land-based casinos and bingo clubs after it reported a 55% drop in Net Gaming Revenue over the last 6 months.
It also forecasts that its venues are likely to remain shut during most of Q3 and possibly Q4, which means that its two biggest chains (Grosvenor Casino and Mecca Bingo) are likely to continue operating at a loss for the next few months.
Rank's digital brands, however, have enjoyed a 10% boost in active customers which has helped to partially offset the sliding profits of its retail brands. And, for the moment, it believes that the Group can "survive an extended period of closure".
Microgaming hires new games studio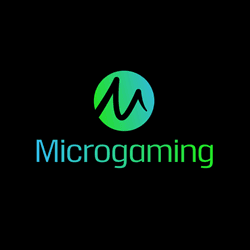 Microgaming has just signed an exclusive deal with the Canadian game manufacturer, PearFiction Studios that will allow Microgaming's casino network to roll out a series of new slots from 4th February.
The two companies previously collaborated on The Smashing Biscuit slot, and soon, there'll be more of PearFiction's releases to discover at Microgaming's casino partners such as 32Red, including Chicago Gold.
Scottish bingo club accuses government of leaving clubs "out in the cold"
The owner of The Pavilion bingo club in Galashiels is complaining that bingo clubs are being left "out in the cold" by the government.
Ryann Stisi is the owner and director of the family-operated venue in the Scottish Borders, and although he's seen other entertainment venues receive offers of financial aid to help them mitigate the loss in profits due to forced closures and lockdown restrictions, he says that bingo halls are not being treated equally.
He adds that businesses like his need "funding to keep us going" so that "when restrictions are loosened, we're in a good position to survive".
Buzz Bingo study on female protagonists in video games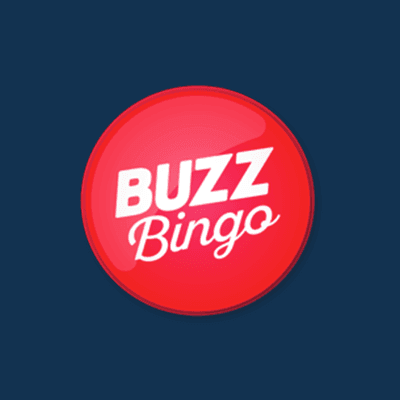 Buzz Bingo has been investigating the role of women in video games after noticing that less than 10% of games that were showcased at the world's premier event for computer and video games, E3, were fronted by female protagonists.
The brand discovered that games that were released between 2016 and 2020 were three times as likely to feature male leads. However, games that feature protagonists of both genders have been steadily increasing.
The gaming platform with the least female heroines was the Xbox One with male-led games outnumbering female-led games by five to one.
Buzz also discovered that only 1 in 100 games with sports themes featured a single female protagonist.
Win Vouchers room appears on Dragonfish sites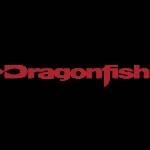 While we were visiting some of our favourite bingo sites this week, we noticed that a new room has appeared at Dragonfish brands residing on the United Commissions network, including Velvet Bingo and Robin Hood Bingo.
It immediately grabbed our attention as it doesn't offer cash prizes. Instead, winners receive up to £300 of Amazon vouchers.
The Win Vouchers room opens every Thursday to host a special 75-ball game and tickets cost 20p each. The winners of the full house, 4-line, 3-line, 2-line, and 1-line prize all receive a £60 Amazon voucher. So, if you're looking for alternative prizes and you love to shop online, why not head down and take a look?