Tickets for this year's Bongo's Bingo Christmas specials have just gone on sale. Throughout November and December 2021, bingo players have the chance to hang out with special guests, Lee and Simon from Blue, while playing bingo in the most fun way possible.
Bongo's Bingo is known for bringing something extra to the bingo playing experience, and later this month the brand will be welcoming two special guests to its The Winner Takes It All Christmas shows.
A musical extravaganza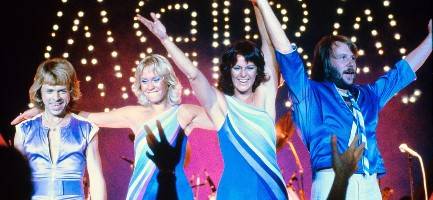 Lee Ryan and Simon Webbe from the noughties boy band Blue will be taking to the stage at Liverpool's Content warehouse and serenading guests with a special set.
Visitors are also being encouraged to "dig out your dancing shoes and get your disco pants on" because the theme of the shows is the Swedish pop band, ABBA.
Bongo's Bingo is promising that the winner gets to "take it all this year" while losers will be "treated to an ABBA extravaganza".
On certain dates, Boyzlife will be performing instead of Lee and Simon from Blue, and if you weren't aware, Boyzlife is another popular composite boy band that consists of Brian McFadden from Westlife and Keith Duffy from Boyzone.
There'll be a total of 20 The Winner Takes It All Christmas shows, and tickets are already on sale via the Bongo's Bingo website.
Between now and the end of the year, Bongo's Bingo is heading off on tour, visiting the likes of Dundee, Birmingham, Southampton, Wigan, Stafford, Glasgow, Leeds and Newcastle.
Winter Wonderland
In addition, on Wednesday, 1st December 2021, the brand is kicking off its series of Winter Wonderland Specials which will see bingo lovers in Gorleston, Leicester, Norwich, Glasgow and Blackpool treated to a custom-made festive setup that includes bingo games, raves, Christmas sing-alongs, dance-offs and generous cash prizes.
On Saturday, 4th December 2021, Jonny Bongo and his team are heading to Leicester along with a surprise guest.
Now that COVID-19 restrictions have been eased, Bongo's Bingo is finally getting back to what it does best, and it's already planning to operate over 2,000 events in 2022!