After almost 12 months of having to host their events online, Jonny Bongo and his crazy team have announced a new series of live events that will be held in Lancashire and the West Midlands this summer. The announcement comes as great news for fans of the brand, and Bongo's Bingo says that it's keen to "bring the smiles back and give everyone some much-needed fun."
If you've only ever played traditional bingo games, you might be in the mood for something different, in which case, Bongo's Bingo could be just what the doctor ordered this summer!
The brand serves up a kooky style of live bingo that's more like a party than a bingo session, and now that lockdown restrictions are being eased the team has announced that it will be returning in style over the coming months.
First stop – Blackpool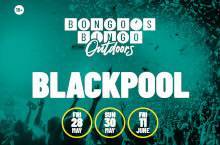 Five new dates have just been announced and the first two will take place at Blackpool Pleasure Beach in Lancashire across the May Bank Holiday weekend (28th and 30th May), plus an extra date on Friday, 11th June 2021.
The iconic seaside setting typically welcomes hundreds of thousands of visitors every year, but due to COVID-19, it's seen considerably fewer visitors than normal.
The owner of Bongo's Bingo, Jonny Bongo, says that "our outdoor shows are going to be amazing at Blackpool Pleasure Beach" and that his team is keen to give "everyone some much-needed fun".
Second stop – Coventry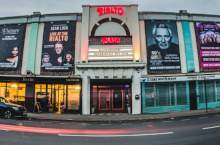 Coventry's Rialto will also be treated to two events this June (5th and 12th), and guests will be able to enjoy a night of "magic, mayhem and a very healthy dollop of nostalgia and escapism".
The Moseley Avenue venue has only just reopened following a £1m makeover and is excited to be welcoming the Bongo's Bingo team, as well as a string of live music and comedy events during the remainder of 2021.
More about Bongo's Bingo

Bongo's Bingo was created by Jonny Lacey (a.k.a. Johnny Bongo) and Joshua Burke back in 2015. It was intended to "take something that can be a bit stale and boring and throw a new lease of life into it and a bit of creativity".
It has since become a world-famous name and has hosted shows as far away as Australia.
The events include cheesy dance tunes, weird and wonderful prizes, bingo games, and dance-offs – all with copious amounts of alcohol thrown in.