Celebrating being single isn't something we're often encouraged to do, but the unofficial Chinese holiday of Singles' Day is a chance to wave the flag for flying solo – in the company of some famously single celebs!
Also known as Bachelors' Day, the tradition of Singles' Day dates back to 1993 when students at Nanjing University decided November 11th (11/11) would make an ideal date for the celebration.
The story goes that 'bare stick' is internet slang for a single person in China, or someone who does not add 'branches' to their family tree, and the numeric version of November 11th contains four figures that resemble bare sticks – and thus a somewhat unlikely national event was born!
Celebrating singledom
Social media helped to spread the idea throughout China and it has now caught on in countries around the world, giving people not in a relationship the chance to have the negativity that often gets attached to single life lifted for a day.
The major activity practiced by those who celebrate Singles' Day is shopping, with Chinese retailers reporting record-breaking sales on November 11th each year, with AliBaba taking the lead.
Planning a day or night out is another popular way to mark the occasion, with singletons reveling in their freedom at restaurants, karaoke bars and nightclubs, rather than being made to feel glum about their solitude.
Celebs who famously flew solo
While Hollywood had a habit of making single people feel like outsiders, throughout history, there have been high-profile figures who shunned relationships in favour of a life lived on their own terms.
We've picked out five singleton celebs who have flown the flag for flying solo, in case you want or need some inspiration this Singles' Day.
Don Juan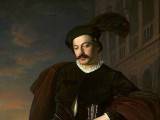 Single life has been a subject of fascination in Spain for hundreds of years, with the first appearance of legendary fictional bachelor Don Juan dating back as far as 1630, when a writer named Gabriel Tellez introduced his character into a play called The Trickster of Seville and the Stone Guest.
For some Don Juan was a paragon of masculinity, with his ability to seduce women of all ages while seemingly defying his own advancing years, but in some depictions, Don Juan is doomed to be punished for unforgivable sins. Which Don you take inspiration from is up to you!
Beethoven
Born into a chaotic family, classical composer Ludvig van Beethoven never started one of his own and did not marry. Being something of a loner might be seen as a requirement for a life so devoted to music, but there are some signs that he longed for companionship.
Love letters were found in his desk after his death, which he wrote but never sent. Perhaps the famously deaf musician chose a single life, or did he long for something more?
Jane Austen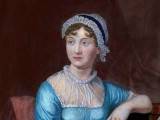 Jane Austen mastered the art of writing about romance, relationships and happy marriages built on loving foundations. But she herself never followed her own guidelines for finding romantic love, and instead remained unmarried her whole life.
One hypothesis historians have put forward is that Jane Austen was gay and had to suppress her desires due to them being frowned upon at the time, but there is little evidence to support this. She did have relationships with men, and received an offer of marriage from one named Harris Bigg-Wither and even accepted it, only to have a change of heart the next morning to remain single as she wrote herself into the history books with works such as Pride and Prejudice.
Emma Watson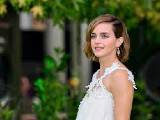 Best known for playing Hermione Granger in the Harry Potter films, actress Emma Watson described herself as "self-partnered" in 2019 and said she lives happily being in a relationship with herself rather than anyone else.
The star of Little Women admitted that the pressure on women to be settled down or be building a family around the age of 30 got to her, but she has carved out her own path over the years.
Reports suggest she may have gotten engaged to Leo Robinton since her "self-partnered" description, but she keeps her private life very private indeed.
Harry Styles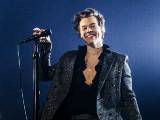 For years One Direction's Harry Styles famously maintained his bachelor status, adding to the frenzied lust that many of his fans held for him.
Those fans may have been distraught when rumours arrived in early 2021 that Harry had hooked up with actress and director Olivia Wilde, but both have kept rather quiet about it so perhaps Harry is still in a position to enjoy Singles' Day this year!
Other famous singles
Queen Elizabeth I
Florence Nightingale
Taylor Swift
Diane Keaton
Leonardo DiCaprio
Keanu Reeves
Tyra Banks
The singletons who succumbed
George Clooney
Prince Harry
Simon Cowell