One of the UK's biggest bingo networks is managed by Broadway Gaming, and it, therefore, came as a shock to us all when we found that its sites would be made temporarily homeless when Microgaming decided to withdraw its bingo software from the market at the end of March this year.
However, we're pleased to report that Broadway's five bingo sites are re-launching with a new software platform behind them.
The operator has chosen Pragmatic Play to power Bingo Diamond, Butlers Bingo, Dotty Bingo, Rosy Bingo, and Glossy Bingo, which means that members of these five brands will once again be able to play their favourite bingo games, albeit in a different form.
What Broadway and Pragmatic Play have to say about the new deal
Melissa Summerfield, Pragmatic Play's CCO, refers to Broadway Gaming as "one of the most prominent bingo operators in the UK market" and, therefore, being chosen above all other suppliers to act as their "exclusive bingo provider" is "another impressive landmark" for Pragmatic Play.
The CEO of Broadway Gaming, David Butler, says that he "can't wait to see how the games will perform with our brands and on our network". He adds that the Broadway Gaming network is known for its "high-quality games" and is confident that the new bingo suite will exceed everyone's expectations.
More about Pragmatic Play's online bingo suite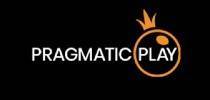 Pragmatic Play's bingo software has become increasingly popular over the year, and in October, the leading UK casino, LeoVegas, choose to add it to its website and mobile app. It's also been snapped up by PlayOJO and Lottoland in recent months.
The software suite comes with a particularly high number of online bingo variants which include 30, 50, 75, 80, and 90-ball.
The games are hosted in a range of rooms such as Lightning and Ballroom (90-ball), Boombox (80-ball), Stars & Stripes (75-ball), Rock 'n' Swing (50-ball), and Speedy (30-ball). Plus, there's a Newbie Room which is designed for new players to learn the ropes.
Additionally, there's a new and exclusive variant which Pragmatic Play has called Bingo Blast. It's a mobile-first variant that aims to bring 90-ball bingo a "fresh, modern" makeover.
Each game is 3 to 4 times faster than a standard 90-ball game.
A brief history of Broadway Gaming's bingo brands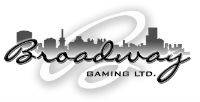 Broadway Gaming has a significant presence in the online bingo and casino industry, and it currently manages 2 casino brands and 5 bingo brands.
The company's flagship site, Butlers Bingo, was launched in the summer of 2010 while its second brand, Glossy Bingo, joined it in early 2013.
In the first half of 2014, Broadway Gaming acquired Dotty Bingo and Rosy Bingo, and its fifth brand, Bingo Diamond, went live in mid-2015.
The operator founded its first online casino (Casino of Dreams) in late 2015 and its most recent addition is another casino called Lucky 247 which Broadway Gaming acquired in May 2017.
Butlers Bingo is the most well-known of all the Broadway Gaming brands, not just because it was the operator's flagship online bingo offering, but also because it made international headlines when one of its players won £5.88m from a Microgaming progressive jackpot slot back in December 2012.
The brands will retain their impressive collection of Microgaming slots, but will now probably start to introduce a more varied selection of games from other suppliers, starting with Pragmatic Play portfolio.