One of the UK's largest bingo networks, Broadway Gaming, has recently signed a new deal with Bede Gaming. As part of this new agreement, their entire operation will be migrated to Bede Gaming's award-winning online gambling platform and this will be a long-term partnership.
Why Did Broadway Gaming Choose Bede Gaming?

Bede Gaming was launched back in 2011 and is based in Newcastle. They were chosen to be the platform provider for the five bingo and two casino Broadway Gaming brands due to their 'flexibility, scalability and modularity.' Broadway has stated that this will be great for their players as it will provide them with a 'quicker and more reliable experience.' They also spoke of how the two companies are culturally and technically aligned and what an exciting new partnership this would be for both of them.
As part of this new solution, Broadway Gaming players can look forward to a faster, more reliable experience. At the same time, they will get access to a content portfolio continuously diversifying. A huge range of fantastic titles from both land-based and digital provides will be available through this single integration.
Broadway Gaming is home to many popular bingo sites in the UK and its flagship brand is Butlers Bingo. Other great sites that it operates which will now use Bede Gaming as their platform provider as Glossy Bingo, Dotty Bingo, Rosy Bingo and Bingo Diamond. Additionally, the two casinos owned by the brand are Lucky247 and Casino of Dreams.
Broadway Gaming Replaces Microgaming Software with Pragmatic Play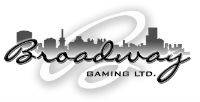 Earlier in the year, Broadway Gaming received a big blow to their brands as it was announced that Microgaming would be closing their online bingo network. To replace this software, Broadway opted for Pragmatic Play software for its five major brands. Players are now able to enjoy a range of brilliant Pragmatic Play bingo rooms which includes lots of different variants such as 90 ball, 80 ball, 75 ball, 50 ball and 30 ball bingo.
Other operators have also opted for Pragmatic Play's bingo software. The extremely popular online casino, LeoVegas, has launched a new online bingo site powered by this software and Broadway joins them in using Pragmatic Play as their sole bingo provider.
One of the most anticipated games within the Pragmatic Play network is Bingo Blast. This exclusive 90 ball bingo game has been created initially for mobile use and blasts numbers onto the player's screen in large numbers until there is an eventual winner. For any players who opt for mobile or tablet devices, this could be a great option.
The combination of adding Pragmatic play bingo software games and teaming up with Bede Gaming has made Broadway Gaming sites such as Butlers Bingo all the more exciting and attractive for new players to join.