In a surprise move, the well-known sportsbook, casino, poker, and bingo operator, 888 Holdings has chosen to sell its popular online bingo business. It's been offered a cool $50m by Saphalata Holdings Ltd (a part of Broadway Gaming), and if agreed, the deal is set to complete in the second quarter of 2022.
More about the acquisition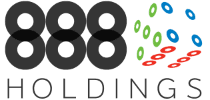 888 has agreed to sell its online bingo business for a total of $50m.
Although its Dragonfish arm has become incredibly successful over the years, leading to the birth of some of the UK's most popular online bingo brands including 888 Ladies and Costa Bingo, it seems as though 888 has finally decided that it wishes to focus on extending its B2C assets and US operations.
What will be included in the deal?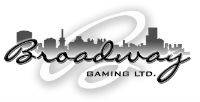 Broadway is set to acquire all of Dragonfish's consumer-facing brands, clients, operations, technology and assets, providing that its new, proposed structure is deemed fit for a UK operating licence. This means that any non-888-owned online bingo brands that use Dragonfish software such as those owned by United Commissions will need to agree to new terms and conditions if they wish to move to Broadway's new operation. This is assuming that Broadway wishes to retain all of 888's Dragonfish clients, of course.
The company has already agreed to take on all employees that are currently working for 888's bingo business.
Who is Sapahalata Holdings?
Saphalata Holdings Ltd is a subsidiary of Broadway Group which, as you might have already guessed, is part of Broadway Gaming.
Broadway Gaming is a licensed online casino and bingo operator that currently boasts five bingo brands and two casino brands, including Butlers Bingo, Glossy Bingo, Dotty Bingo, and Casino of Dreams.
More about Dragonfish
Dragonfish was founded in 2007 and it quickly established itself as one of the UK's top online bingo operators, networks, and game manufacturers.
Its flagship brand, 888 Ladies launched in early 2008 with an impressive selection of 90-ball and 75-ball games.
Over the years, Dragonfish has won multiple awards including Most Popular Online Bingo Software in 2011.
Today, its bingo software platform is used to power dozens of popular brands.
Speaking about the deal, David Butler, CEO at Broadway Gaming, said: "We are delighted to reach an agreement with 888 to acquire its bingo business and platform. By combining these with our existing business and brands, which include 'Butlers Bingo', we will be able to achieve an even stronger global footprint in key regulated bingo markets."
He went on, "We see significant further expansion opportunities in both the B2C and B2B segments, and are very excited about our plans for the future, as we work closely together to become the preeminent online bingo business globally."