Bad news today for bingo on the high street as Buzz Bingo has announced that it has been forced to restructure its retail estate following the impact on business of the lockdown forced by the Covid-19 outbreak.
As the business looks to re-open on 6th August for the first time since 21st March, it has emerged that consultations have been taking place behind the scenes with stakeholders and landlords to try and ensure that a viable business remains. This has resulted in the implementation of a company voluntary arrangement (CVA).
Under this arrangement, the viability and profitability of each venue had to be looked at, including rents being re-negotiated where possible. This means that 26 branches will have to close, while 91 will remain open. These closures will impact the jobs of around 570 employees. While every attempt was made to minimise costs, including reducing senior management pay and utilising the Government Furlough scheme, the lack of income meant the whole business had to be restructured.
Action needed as recovery expected to be slow
This action has been taken now as it is widely believed that customer attendance will take quite some time to re-establish itself to pre-pandemic levels and the added costs involved of making each venue safe for staff and customers alike.
In an indication of confidence in the future of the brand, owner Caledonia Investments has made available an additional £22m of equity capital, making £27m in all that will have been committed to the business during 2020. A further £10m will be made available to Buzz Bingo by its existing lender.
That all bodes well for the remaining venues and 2,800 employees, although formal creditor approval is still required, expected 3rd August.
Buzz Bingo Chief Executive Chris Matthews said of the move:
"Following a thorough review of our options, the proposed CVA will restructure our retail portfolio to ensure we are well positioned for a return to growth, while adapting to the ongoing, challenging environment as we start to reopen the majority of our clubs.

Our lenders are supporting our plans and our owners, Caledonia will be investing into the new structure to further strengthen our future business."
The Buzz Bingo online business is not affected and will continue to trade as normal.
The branches facing closure are: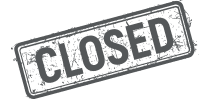 Antelope Park
Banbury
Boston
Bournemouth
Bridlington
Carlisle
Chatham
Chorley
Cramlington
Derby Foresters
Edinburgh Westerhailes
Harpurhey
Hereford
Kilmarnock
Milton Keynes
Oxford Kassam
Salford
Salisbury
Stockland Green
Tamworth
Wednesbury
Weymouth
Wigan Robin Park
Wolverhampton
Worcester
Wythenshawe