Right from the launch in May this year, the celebs behind Bingo All Stars, including TV legends Rustie Lee and Mr Motivator, not to mention Christopher Biggins and Linda Lusardi, promised lots of special things, starting with live streaming their bingo chats.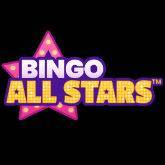 As good as their word, the first live stream will air on Friday, 31st July at 8pm with Rustie Lee in charge of proceedings. 18+ only. T&Cs apply.
Members of Bingo All Stars from all around the UK will be able to log in, chat with Rustie, play their favourite online bingo games and win prizes in special giveaways.
Players have been enjoying chatting via keyboard with the celebs up to now, but these live streams will take things to a new level. Being able to see who is actually hosting and chatting from the comfort of your living room will make the experience extra special and ensure that Bingo All Stars stands even further out from the crowd!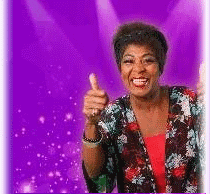 Rustie Lee said of the launch,
"We've all had so much fun at Bingo All Stars since we first began and I'm so excited for the launch of our new live stream. We have been chatting with players and calling them via our weekly FaceTime Friday competition, but now they will actually get to see us playing along with them, live!"
While not the first time ever that a Dragonfish site has had live-streamed events (remember the Foxy Bingo live studio broadcasts?), Bingo All Stars is currently the only site on the network to take advantage of the available technology to make this happen.
The man who made all this happen, Andreas Hohmann, commented,
"It will definitely give players the star-studded experience that we've all worked so hard to achieve. It's great to have a platform that's all about the players and the fun."
While the live stream might be fun and frantic there will be no room for the rowdy or rude. There is special AI software in place to automatically filter rude or hateful words to ensure a positive and user-friendly bingo and chat experience.
Good luck to all at Bingo All Stars on the launch.