888, the current owner of Treasure Bingo, Frozen Bingo, City Bingo and their sister sites, has announced that major changes will be taking place later this month. Many popular bingo rooms will be replaced with new ones, the reload offer will be improved, and the name of the rewards scheme will be altered.
It has just been revealed that several popular UK online bingo brands will be undergoing some major changes to their bingo rooms as of Monday, 13th September 2021.
Which sites will be affected?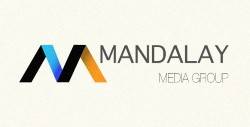 The changes will take place at all the former Mandalay Media Dragonfish brands including City Bingo, Frozen Bingo, Treasure Bingo, Season Bingo, Sing Bingo and Giant Bingo.
Why are the changes occurring?
According to the owner of the aforementioned Dragonfish bingo brands, the "big changes" are being made to improve and streamline the player experience.
Out with the old and in with the new
One of the most noticeable changes is the closure of some of the sites' bingo rooms which will be replaced with new ones that offer different prizes.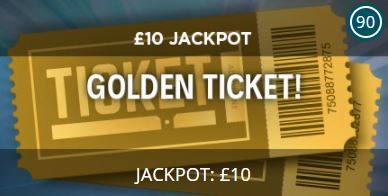 The 5 exclusive rooms – Just the Ticket, Reload, Golden Ticket, Ticket to Ride and Choo Choo Ticket – will shut permanently, as will the 6 jackpot rooms (£50 JP 1, £20 Jackpot, £50 JP 3, £50 JP 5, Thursday JP and Monday 5-Line 9.30 PM). The 3 free bingo rooms Reload, Sunday Free JP and Friday Big 5 will close too.
Some sites will be affected more than others if they had more exclusive and themed rooms like Sing Bingo for instance.
To make up for the loss of the main 14 rooms mentioned above, Treasure Bingo and its sister sites are introducing several new ones.
For example, the 90-ball Fortune £500 room will host 25 games every day between 2 PM and 11 PM, each of which will feature a £30 jackpot.
Free Friday £7K will see 7 new 90-ball jackpot rooms open every Friday, including Friday Hamper, Friday Freebie and Friday Perk. Each room will have a £1,000 jackpot.
Funded players only will also be able to access two new rooms listed under the Jackpot tab of the bingo lobby. The £1.5K Tuesday's Chillax will boast a £1,500 jackpot while 50 Daily Deals will star £50 jackpots.
3 new free rooms will be introduced, including £1K Hello Monday, £250 Sunday Fun Day and Freengo. Plus, the Bingo Academy for newly registered players will include new £5 jackpot games that run every 20 minutes daily.
Pineapple and Lychee level players who can currently take advantage of the Daily Special, Weekly Special Tuesday, Weekly Special Thursday and Monthly Special rooms will see these rooms replaced by Daily Special, Most Loyal and Daily Fruity £50.
Rewards and Reloads
The Diamonds that players can collect and exchange for bonuses at these brands are changing to Reward Coins that bear the same value as Diamonds, to fall in line with other 888 brand schemes,
The sites will feature a brand-new reload offer that will offer free tickets to the new rooms.
Our take on the changes
For those of you who weren't aware, Mandalay's brands were sold to Intertain (which later became Jackpotjoy Group and then Gamesys Group), and in 2020, they were sold on again to 888.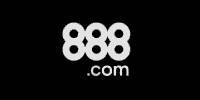 888, which owns Dragonfish, enjoys a huge slice of the UK online bingo market, and although it's a highly reputable and fair operator, the sheer number of brands that it owns typically offer similar (if not identical promotions), rooms, loyalty schemes and welcome offers.
Therefore, although we're always pleased to see online bingo operators making improvements and giving players a better and more varied playing experience, it's a shame to see the uniqueness of former Mandalay Media bingo brands being lost in transit and the market contracting even further as smaller operators are swallowed up by bigger players such as 888.
All the affected bingo sites: