Have a laugh with your favourite online bingo games and make a difference! Does the idea of doing good while having fun and maybe even winning a few pennies or pounds sound too good to be true? Here's how you can get in on the action.
Welcome to the world of charitable online bingo games where big-hearted bingo players like to give back while playing their favourite games. Are you ready to jump in? It won't cost you any extra and you can help raise hundreds of thousand pounds for organisations like Cancer Research, the Dogs Trust and Carer's Trust, 52 Lives and many more.
Where does charity bingo come from?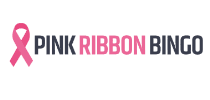 The idea of charity bingo is far from new, in fact, it's been around since the game of bingo was first invented. Charity bingo started when a pastor approached the inventor of the game as we know it today to ask if he could help raise funds for his church. Since then the humble game of bingo has become a fundraising powerhouse, regularly raising money for schools, hospitals and not for profit organisations. Much like the National Lottery, bingo has long been associated with giving back and doing good. Most land-based bingo halls regularly put on charity fundraiser nights for various local causes.
Luckily for us, charitable bingo isn't just found at your local church hall or PTA night. With online bingo taking off in recent years, its association with charitable giving has continued and doing good is now the backbone of many of the most popular bingo sites. Some bingo sites are set up specifically to raise funds for charity while others are set up for profit with monthly or weekly promotions where a percentage of profits or deposits goes to a nominated charity.
Pink Ribbon Bingo is an ideal example – originally supporting Breakthrough Breast Cancer from launch, the site changed hands in April 2019 at which point it began supporting Against Breast Cancer – both very worthy causes.
So exactly how does online charity bingo work?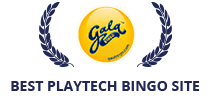 The vast majority of charity bingo sites work in one of two ways; they usually either donate a percentage of their profits to charity or they take a portion of each player's wager and give that to charity. In many cases, this is just from specific games at specific times, especially when we are talking about the bigger sites like Gala Bingo and Mecca Bingo.
If you're looking to play at a charity bingo site, you can usually check their FAQ page to find out how they operate and how much of your wager is likely to reach the pockets of the organisations they support.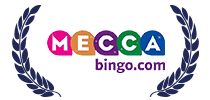 If you're keen to make sure as much money as possible ends up in the charity's hands, you'll want to pick a site that contributes a percentage of your wager rather than the profits. This means your money is guaranteed to go to a good cause. If the site only donates a part of their profits, the amount they give will depend on how many winners there are among the players so there are no guarantees. Regardless of the system the sites use, charity bingo is a win-win situation. You get to play your favourite bingo games whilst knowing that a portion of your money is being used to further a good cause.
The benefits of charity bingo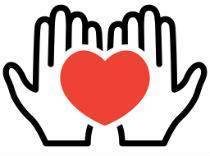 Charity bingo has a number of benefits for bingo companies, players and of course the charities they support. Here are just a few of the benefits of playing charity bingo:
It's fun! Sure, you could just donate some money to your favourite charity but it's much more enjoyable to play a few games of bingo than to simply hand over cash. Unlike making a straight donation, when you play charity bingo you get to enjoy an hour or two of entertainment in return for your contribution.
You can choose who to support. As charity bingo gets more and more popular as an online pastime, the range of charities supported just gets bigger and bigger, from cancer research to animal welfare. This flexibility means you can pick and choose and find a site that supports an organisation close to your heart. Some online bingo sites go one step further and let you nominate exactly which charities you want to support via justgiving.org.
It's sociable. Loneliness can be a problem for many people in today's modern society. Playing a game like charity bingo online lets you not only make a positive contribution to the community; it's a great opportunity for you to meet other likeminded players in chat rooms and banish those feelings of isolation.
Even if you lose, you'll feel like a winner. Giving back has been shown to have benefits for mental health in a phenomenon known as 'helper's high.' Knowing that you're doing good makes you feel good, even if your numbers don't come up.
You can make a real difference where it counts. With charity bingo getting more and more popular, many bingo sites are raising tens of thousands of pounds to donate to charity. This is enough to make a significant impact and change lives. Who wouldn't want to be a part of that?
Where can you play charity bingo online?
There are a few different ways you can play charity bingo online. Some sites are set up to be purely charity-based bingo sites. Often these sites donate a percentage of their profits to their nominated charities and they tend to rotate these charities, so everyone gets a turn.
If you keep an eye out you may also find charitable promotions on regular bingo sites, where they run a limited time offer in conjunction with a charity. When you play a nominated game during this time, a portion of your deposit or the casino's profits will go to the nominated charity.
Whether you're playing charity bingo or not, always make sure you play at a reputable casino that is licenced and regulated. Unfortunately, there are a few disreputable bingo sites out there that claim to donate to charity but never come through with the goods. By choosing a bingo site that's licenced by the UK Gambling Commission you'll be safeguarding your own cash and also ensuring that your donation makes it into worthy hands.