The saying "the luck of the Irish" could well become "the luck of the Welsh" after a bingo player from Pontypool hit the big time late last month. The £50,000 win came courtesy of the National Bingo Game which plays in bingo clubs around the UK.
The win and the winner
42-year-old Karen Douglas was enjoying a regular night out at the bingo with some of her family and friends on Saturday, 23rd October. Her closest bingo club is Club 3000 in Cwmbran, a town which is renowned for its shopping options, but not necessarily bingo.
Now, thanks to Karen, the club has been put firmly on the map after she realised that all her numbers had come up during the National Bingo Game.
Like many jackpot winners, Karen initially thought that she'd simply won the club jackpot, which on the night in question weighed in at a modest £159. However, when the caller confirmed that she had, in fact, won the National Bingo Game jackpot, she admits "she was in total shock" to find out that the true figure was a whopping £50,000.
As a result of her incredible win, Karen says that she and her family are looking forward to having "a fantastic Christmas". She's also planning to use some of the funds to go on holiday to Barbados with her husband and children next year.
More about Club 3000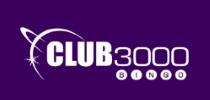 Club 3000 is a family-owned land-based bingo business and it's also one of the biggest chains in the UK alongside Mecca and Buzz.
It was founded in 2006 and it currently has 22 venues across England, Wales and Scotland.
More about the National Bingo Game
The National Bingo Game dates back to June 1986, before online bingo was invented. It allows multiple clubs to connect to a central game control where the bingo balls are randomly picked and relayed to all venues at the same time.
The game now runs twice a day in participating clubs, 364 days a year. It costs £1 for each strip of 2 tickets and £2 for each strip of 5 tickets.
In-club prizes are up for grabs, as well as three linked national jackpots worth £100, £1,000, and £50,000. The largest jackpot is won by claiming the full house in 16 numbers or less.