Betting big on online slots or online bingo may soon be something to get nostalgic about, with calls to bring in a maximum £2 limit on online casino wagering. This suggestion is part of a slew of restrictions and limitations proposed to curb excessive spending on gambling, but is it really necessary? Read on for an in depth look at the ins and outs of £2 casino wagering.
Why are these changes being proposed?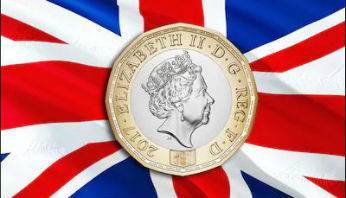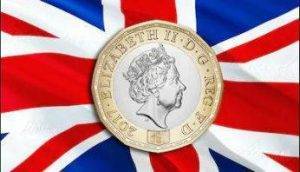 The idea of £2 maximum wagering is not new. In fact, last year the government brought in a £2 limit to all fixed odds betting terminals in land-based casinos and high street betting shops. The latest argument is that online slots should be brought into line with physical slots for the sake of consistency and player protection.
These changes, along with a number of others are all being suggested by MPs in what has been termed a political move rather than an evidence based one. Accusations that the UKGC is failing in its duty to protect players have been rising, leading to politicians taking matters into their own hands and suggesting tighter laws around gambling, online gambling in particular.
If they do come into force, these changes will mean that players can only wager a maximum of £2 per spin when playing online slots. At the moment the suggested limits are only applicable to slots, but chances are it's only a matter of time before the same limits are applied to other casino games like roulette, blackjack and potentially even bingo.
As well as the proposed £2 maximum stake on online slots, there are a raft of other changes being suggested including affordability checks for players, no credit card deposits and the removal of VIP schemes.
At this stage there is very little in the way of evidence that such limitations would really help, and they may have the unintended consequence of crippling gambling firms and causing job losses for employees within the industry.
How will this impact the online gambling industry?
The online gambling industry has been growing in recent years and bringing in a limit on wagering, especially such a low limit, is likely to have a significant impact on many gambling firms' bottom lines. We've already seen the share prices of a number of gambling firms like William Hill and 888 Holdings drop since the suggested changes were made public and this is only going to continue or get worse if the suggestion is enforced.
A £2 maximum bet also means that player options will be somewhat limited, when playing slots at least, and this could mean that players who want to bet more may need to switch to playing other types of games online or move to offshore casinos.
What's likely to happen if this law and other proposed restrictions come into place, is that we'll see an exodus of gambling firms from the UK to offshore locations with more lenient rules. With the £2 maximum for fixed odds betting terminals we've already seen a number of physical betting shops close down in the UK.
It's not just online casinos that are likely to be affected. If they are limited to a maximum stake of just £2, many players will start to look elsewhere for places to play. Unfortunately, this means they could be left with no other option but to play at less well-regulated casinos, potentially putting themselves and their money at risk.
Will bingo be affected?
At this stage, the proposed changes will only apply to online slots, but it seems unlikely they will stop there. Even if no maximum bet is imposed on online bingo, the other suggested changes, including deposit limits, no credit card deposits and doing away with VIP schemes will almost certainly impact online bingo players if they come into force. There is strong evidence that online bingo players also play the online slots that sit alongside the bingo games regularly and this could seriously impact their enjoyment.