If you've missed playing at your local bingo club during lockdown, you're likely to be one of many people who are over the moon that clubs have just been allowed to re-open. We were interested to see some of the feedback that venues across the UK have received since they were allowed to welcome back customers on May 17th.
England, Scotland and Wales have all eased further lockdown rules, which means that along with hospitality businesses, casinos and bingo halls have at long last been allowed to re-open.
While many customers have got through the past few months by playing online bingo, some feel that it's simply not the same as visiting a club in person.
So, now that most people now have the confidence and time to return to their favourite bingo hall, we set out to see how they felt about the experience.
Big celebrations in Beeston
Mecca Bingo on Queens Road, Beeston is one of the most popular bingo venues in Nottingham, and both Operations Manager Jamie Luckes and General Manager Robert Lees have been looking forward to seeing their regulars again. They also say that for some members, the club "is their only social outlet".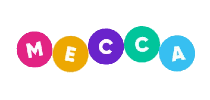 On the club's first day of opening, they welcomed 120 players in the afternoon and were expecting to reach capacity by 6 PM, shortly before the big-money games begin.
One customer says that after suffering a stroke, she found that bingo helped to stimulate her brain. Several years later, she says "I just love it".
Eyes down in Manchester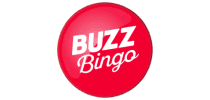 At Buzz Bingo in Belle Vue, Manchester, an 87-year-old player told a local journalist that "I never win here, but I'm never going to stop coming".
Since the club closed its doors back in October, she says, "I've been talking to the four walls" and was delighted when the government allowed it to re-open this month.
Ecstatic in Exeter
In the capital of Devon, Mecca Bingo helped one of its members celebrate winning a big cash prize in its very first game after reopening.
The lucky lass scooped £1,000 on a networked game, although she was initially "quite surprised" as the numbers were called out "too quick for me to have a reaction".
There was also a queue outside as customers eagerly waited to gain entry.
Bingo is back folks, and not a moment too soon. Good luck everyone!