If you're a fan of American comedy-drama series like Grace and Frankie or Sex in the City, then the chances are you will have heard of Drag Queen Bingo. Even if you don't watch either show, but are a fan of a good night out with a laugh and a giggle, it might be something that has hit your radar.
Drag queens have always been great entertainment value, whether it's at a hen or stag party, the local Working's Men club or in a nightclub, but since Ru Paul's Drag Race hit the TV screens, the art has become more popular and definitely more mainstream.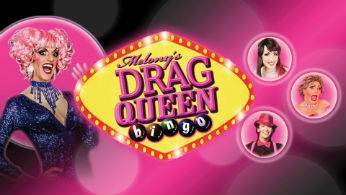 It stands to reason then that someone was going to combine the popular and entertaining number's game using balls, with women with balls (so to speak) and create Drag Queen Bingo! This incarnation of bingo adds a fun twist to a game that is winning the battle to shake the 'blue rinse brigade' label that it has held for years.
You could be mistaken for believing that Drag Queen Bingo was created fairly recently; you'd be wrong though because it was in Seattle in the 1990s that Judy Werle came up with the idea.
At that time, Judy was the Director of Development for an organisation that offered support for those with AIDS and the concept of Drag Queen Bingo was used to raise money for the charity.
The first-ever performers used for this new game were called the Sisters of Perpetual Indulgence and were actually men dressed as nuns. The inaugural performance saw queues around the block and whilst the majority of that first audience was predominately people from the LGBT community, there were many others there too.
We are nearly 30 years on from the very first game, but the appeal has not been lost, neither here in the UK or over the pond in the USA.
Cameo TV Appearances for Drag Queen Bingo
Some might attribute the popularity to cameo appearances in the two shows we mentioned earlier and, of course, those will have brought the game to a wider audience.
In the Sex and the City clip, the four stars of the show attend their favourite bar and participate in a game. During the game, Samantha is approached by one of the drag queens who recognises her. It transpires that she had dated him a few years ago and when it ended, he started to dress in drag. His drag name is Samantha and he has used her as his role model for his alter ego! Flattering, eh?
However, what really makes it popular has to be that it ticks so many virtual boxes. Drag Queen Bingo has brought the old-fashioned yet popular game to a younger audience (obviously all over the age of 18 though) and made it more acceptable to participate. It also helps charitable causes and has broken down barriers that might otherwise have separated the audience it holds appeal to.
Participants get a great night out, impressive entertainment and might even win a prize or two in the process. What more could you want from a night out with friends?
Where To Play Drag Queen Bingo?
It could be that one day someone launches a site called Drag Queen Bingo but even if that happens, it's unlikely to offer the same experience as a live event so where can you play?
Pubs and nightclubs seem to the most obvious of places to host events so just keep an eye out in your local area. Alternatively, take to one of the search engines and see what delights that has to offer you.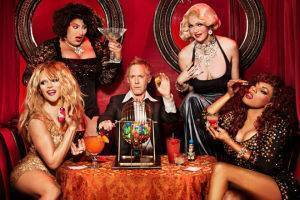 Facebook in another alternative; several pages were found and all hosting events soon:
There is even a home game for Drag Queen Bingo available from BingoBoyInc, and we found it for sale on Amazon.
Check out TripAdvisor too, they have a few reviews for the game at various different venues. Below are just a couple of them:
Hilarious if you don't get offended easily! We were one of three couples that went and everyone had a great time!! Just be ready to take some irreverent good-natured abuse!! – mctadgh2, April 2016
I've been to Drag Queen Bingo several times now and every time I'm left in tears from laughing so hard. The queens are raunchy, hilarious, and definitely make for a great night out. You almost might *not* want to win. Be prepared for a roast when you're brought up on stage! – hulacherry, July 2019