Following the government announcement that all land-based casinos, bingo clubs and betting shops must close to help prevent the further spread of Coronavirus, the UK Gambling Commission has issued new guidance to online gambling operators to ensure the protection of players.
The latest guidance, which was published on 18th March 2020, aims to help online gambling operators further protect their players while social distancing recommendations, self-isolation periods, and a potential national lockdown remain in place.
As it seems likely that more people will choose to gamble online at online casinos, bingo sites and slot sites while their land-based equivalents are unable to operate, the UK Gambling Commission wants operators to act even more responsibly than ever to prevent players from spending more than they can afford.
Like the government, the UKGC has been following advice from Public Health England, and it has already instructed its employees to work from home. It also appreciates that almost everyone is being impacted by COVID-19, many of whom are facing financial uncertainty in these challenging times.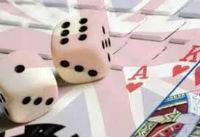 Even the gambling operators are looking to the Commission for advice on how they can respond to potential issues, which has led to the regulatory body encouraging operators to adopt similar business continuity plans to those that it has already put into force. This includes ensuring that licensees have sufficient managers and staff to maintain compliance with the LLCP (Licence Conditions and Codes of Practice).
In addition, operators are being asked to "continue to act responsibly", particularly when it comes to their social responsibility interactions and individual customer affordability.
Although licensees have a duty of care when it comes to ensuring that potentially vulnerable players are supported, they have also been told: "not to exploit the current situation for marketing purposes".
From a player's perspective, the new guidance should help to prevent them from spending more time and money on online gambling activities than they would usually (or can afford to) do.
So, if you're spending more time than usual at home and are frustrated at being unable to visit your local casino, bingo hall or bookie, or you don't normally gamble but are considering doing so due to being unable to participate in your regular hobbies, there are some things that you should bear in mind.
Almost all online gambling sites, including bingo sites, allow you to put safeguards in place that can help you to limit how much you spend in any day, week or month. If you're unable to find these settings (which are normally located within the Cashier or a Responsible Gambling page), we recommend that you contact the customer services department for further information. However, just a reminder that the online operators also have to protect their staff, so contact centre times may be reduced from normal, so please be patient.

You can request to take a break from online gambling at any point. Time-outs cause you to be locked out of your account for 1 day, 1 week, 1 month or anything up to 6 weeks. When the time-out is over, your account will automatically be reopened.
If you think it is all getting too much you can self-exclude. Self-exclusion permanently closes your account (and prevents you from opening another with the same site as well as its sister sites). The minimum self-exclusion is 6 months.
You can also find several other sources of help and support at your preferred online bingo site. Look for the Responsible Gaming link in the site's FAQ or footer, and you'll find plenty of helpful information about how to recognise the signs of problem gambling, and organisations that you can turn to if you're concerned about your own or a loved one's online gambling activities.