Only six months after it confirmed that it would be closing its online poker network, leading software supplier, Microgaming, has announced that its online bingo network will also cease to exist.
This comes as a shock to many players and big-name brands in the online gaming industry, particularly as the network recently launched a new 30-ball bingo room, but according to Microgaming, the decision will allow it to concentrate on its online casino and slots offerings.
A spokesman for the company says that it carried out "an extensive strategic review" earlier this year and that it informed its partners of the planned closure back in January.
Microgaming currently has eight sites on its bingo network which are Butlers Bingo, 32 Red, Glossy Bingo, Dotty Bingo, Bingo Diamond, Rosy Bingo, Bingo on the Box, and Dream Bingo.
In terms of exposure, Butlers Bingo is, perhaps, one of Microgaming's biggest success stories. Although it doesn't enjoy the same high-profile ranking as online sportsbook operator, 32Red, it made the headlines back in late 2012 when one of its members netted a record-breaking £5.8m jackpot on Microgaming's Dark Knight slot game with a bet of just 30p.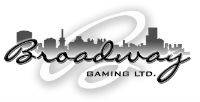 Broadway Gaming is the biggest of the Microgaming bingo networks with Butlers Bingo, Glossy Bingo, Dotty Bingo, Bingo Diamond and Rosy Bingo coming under its umbrella. It would be a shame to lose some of these well-loved bingo brands and we understand that most of them will survive, but with a new software platform.
Microgaming says that it's been working closely with its operator partners to "minimise disruption", although it is not yet known when the network will close nor which (if any) software platform the affected sites will move to.
Despite the Microgaming bingo network being overseen by industry expert Leon Thomas, who has helped brands such as Bwin, Rank, tombola and Caesars achieve strong financial growth in his past roles, it's reported that Microgaming's online bingo solution has failed to achieve the expected results and, therefore, its closure seems the only feasible solution.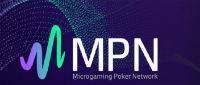 In October last year, the company announced that its award-winning poker network (known as MPN) would close in 2020 following another internal review. The network ran for over 16 years, but its owner ultimately concluded that it was "the right time" to "focus on redistributing key resources and personnel across the business". Despite the doors of MPN being set to close this May, the company insists that "this is not the end for poker at Microgaming", which leads us to wonder whether there could still be a future for online bingo in the software supplier's plans as well?
Hopefully, we'll be able to get you an answer soon as we're currently trying to obtain more information about the planned closure, and you can rest assured that we'll post an update just as soon as we know more.