Summertime is when many of us love to settle into a good book as we head off on holiday, and American author Danielle Steel has penned the favourite reads of millions around the world.
The author of dozens of bestselling titles, including Safe Harbour, The Gift, and Kaleidoscope, Danielle is among the most successful writers in history – impressive considering her childhood ambition was to become a nun!
As she prepares to celebrate her 74th birthday, we thought we would honour her by taking a look at just where she sits in the list of the world's top-selling authors, whose books have shaped the world.
Agatha Christie – 85 books – 2-4 billion estimated sales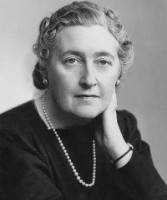 No writer of fictional novels can claim to be as successful as Agatha Christie, who rose to literary stardom on the back of captivating characters like Hercule Poirot and Miss Marple.
Millions of us have enjoyed Agatha's works, which include Murder on the Orient Express, Death on the Nile, and The Mousetrap, all of which feature the author's masterful blend of suspense, crime and unforgettable characters.
Agatha died from natural causes in 1976, but her legacy will live forever thanks to her novels, which as of 2020 had sold more than two billion copies in 44 languages.
Barbara Cartland – 723 books – 500 million-1 billion estimated sales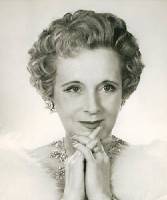 As well as holding the world record for the most books published in a single year (191), Barbara Cartland produced a staggering 723 novels in her 98 years, and she is high on our list of the most successful authors of all time.
She specialised in romantic novels, usually set in the 19th century, and she enjoyed success from the outset as her 1925 debut, Jigsaw, was well received.
By the time she died in 2000, Barbara's work had sold more than one billion copies in 35 different languages.
Danielle Steel – 179 books – 500-800 million estimated sales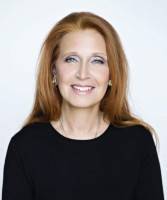 The only living author on our top five, Danielle Steel was born in 1947 in New York City, and she completed her first manuscript at the age of 19.
Six years later, in 1972, Danielle's first novel, Going Home, was published, telling the story of a divorced single mother.
An only child whose parents divorced, Danielle had first-hand experience of the family issues and human relationships that have made her books so successful.
Danielle's books have been fixtures on The New York Times bestseller lists since she released The Promise in 1978, and many of her books have been turned into popular television movies, such as Jewels, Mixed Blessings, and Safe Harbour.
Harold Robbins – 23 books – 750 million estimated sales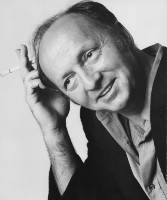 Known for his ability to blend history with melodrama in fast-paced novels like Never Love a Stranger and The Dream Merchants, Harold Robbins pretty much invented the concept of the sexy blockbuster.
America in the mid-20th century loved his work, which enabled them to bring kinky romance into their homes, and it was this hedonistic allure that made titles like The Carpetbaggers, The Betsy, and A Stone For Danny Fisher so successful.
His legacy includes a colossal 750 million estimated sales, a star on the Hollywood Walk of Fame, and a reputation for having done as much for the sexual and social revolution of his lifetime as Playboy magazine!
And of course…
William Shakespeare – 42 books – 2-4 billion estimated sales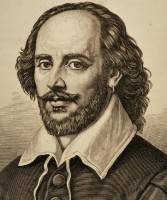 He may not be the poster boy of holiday reading, but we couldn't leave out the daddy of them all! It's difficult to summarise briefly the life and works of a writer who transformed the very language we speak with his imagination and brilliance. While his works, which include 38 plays and 154 sonnets, are thought to have sold up to four billion copies, they have been out of copyright for centuries, meaning that publications and performances of Shakespeare pay no royalties to his estate.
A 2012 study found that Shakespeare is studied by 64 million children, from Australia to Azerbaijan, and that his brand is worth £325 million annually – that's more than double the combined value of Elvis Presley and Marilyn Monroe.
While King Lear and Othello aren't typical choices for people seeking a summer beach page-turner, they certainly have stood the test of time – almost 500 years, in fact!
Other big names it would be a crime to leave out of our list include Jeffrey Archer (320 million), Dan Brown (200 million), Barbara Taylor Bradford (92 million), Jeffery Deaver (50 million), Marian Keyes (30 million) – and most of those numbers are still climbing as they are still busy writing!