Governments and corporations have the major responsibility to take action to save our planet on Earth Day 2021, but if you want to do your bit for the planet we have some tips in store for you.
Described by some as the most important day on the entire calendar, Earth Day is a key part of the environmental movement and has been running every year since 1970.
The movement works with more than 75,000 partners in over 190 countries across the world, aiming to mobilise people to protect the planet.
While recognising that action is required at all levels, including businesses and governments, Earth Day encourages individuals to use their power and influence to come together and help change the world.
Cleaning up public spaces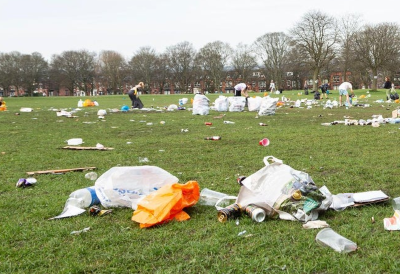 Organising a community clean-up event is one of the easiest and most fun ways to mark Earth Day.
All you need is a team of people, some bags for waste and perhaps some pairs of gloves, and then you can get out there and reduce pollution while enjoying some time in the great outdoors.
If your local woodland, park or beach is affected by littering and waste, then a community clean-up could make a big difference to the lives of people near you.
Educating the next generation
The young people of the world have the most at stake when it comes to the environment, and we can help them shape the future by passing on the knowledge and tools we have gathered in the last 50 years of the environmental movement.
For Earth Day 2021, you could run an online video call with the young people in your life and share your knowledge, while encouraging them to contribute information themselves. You might be surprised how switched on the next generation are when it comes to all things environmental!
Be a citizen scientist
Earth Day has launched an app called Global Earth Challenge, which allows you to contribute to the largest ever coordinated citizen science campaign.
Simply download the app from the Android or Apple app store and you can get out and start collecting and sharing data on air quality, plastics and pollution.
The users of the app will provide crucial environmental insight to the Earth Day team, who will analyse billions of observations and use them to inform policy changes.
March onto the web
Even though mass protests and marches are problematic during the coronavirus pandemic, a series of online events is available to people who want to make their voice heard.
Earth Day Initiative (EDI) and March for Science NYC, are running a virtual march and rally on Sunday, April 18th, where politicians, artists, and activists will make presentations exploring all kinds of environmental issues.
Make art for Earth
If you're a creative type, making a piece of work especially for Earth Day can be a great way to draw attention to the issues in question and get people thinking about the environment.
It could be something as simple as singing a song and posting it on YouTube, or creating a floral display in your garden and sharing photos of it on Twitter. By using the hashtag #EarthDay2021 you can make sure that whatever you make becomes part of the global conversation taking place this week.
These are just a few suggestions, but any changes, however small, contribute to the safekeeping of our planet.