Foxy Bingo is no stranger to controversy. After years of begging those in the know behind the scenes not to reveal that the fox wasn't 'real', but an actor, the GVC Holdings-owned company finally unmasked its 'Foxy' mascot itself in 2017. After the dapper mammal had spent several years calling people to the bingo cause in a Northern, masculine accent the brand decided to reveal it was (supposedly) Hollywood star Heather Graham all along. Now Foxy Bingo is skating on the thin ice of credibility again by announcing they're (maybe) going to change many traditional bingo calls and replace them with ones more suited for the 'woke' generation.
This potential move has sent pulses sky-rocketing among the bingo playing fraternity and non-players alike. Players have threatened to boycott Foxy Bingo if the move goes ahead and even the newspapers are up in arms about much of our most well-loved bingo lingo being tampered with.
This is what Foxy Bingo are proposing:
| | |
| --- | --- |
| OLD CALL | NEW CALL |
| • 48: Four Dozen | • 48: Not another Brexit debate |
| • 74: Candy store | • 74: Recycle more |
| • 15: Young and Keen | • 15: Yas Qween |
| • 25: Duck and Dive | • 25: Quarter life crisis |
| • 39: Steps | • 39: Love Island time |
| • 49: PC | • 49: Amazon Prime |
| • 53: Stuck in the tree | • 53: Here's the tea |
| • 78: Heaven's gate | • 78: Haters gon' hate |
| • 86: Between the sticks | • 86: Instagram pics |
| • 14: Valentine's Day | • 14: Netflix & Chill |
| • 32: Buckle my shoe | • 32: Fake news |
| • 35: Jump and jive | • 35: It's a vibe |
| • 38: Christmas cake | • 38: Avocado on a plate |
| • 54: Clean the floor | • 54: Lads on tour |
| • 68: Saving Grace | • 68: Late for my Tinder date |
| • 88: Two fat ladies | • 88: Wills and Kate |
| • 52: Danny La Rue | • 52: Brunch for two |
| • 83: Time for tea | • 83: Gluten free |
| • 7: Lucky seven | • 7: Flexitarian |
| • 9: Doctor's Orders | • 9: Get an Uber from mine |
While some of the current calls are based around history the younger generation is not familiar with, like 52 – 'Danny La Rue' (a famous 70's drag artist way before RU Paul made waves) becomes 'Brunch for Two' (imaginary meal between breakfast and lunch).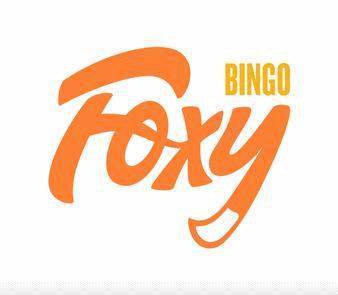 Many of the proposed new calls make little sense at all to anyone born before the turn of the millennium. The difference between the two is that many of the current calls are simply a part of everyday life and people have grown up with them and the new ones alienate the traditional bingo playing demographic. It's not good attracting a new generation if you are going to drive away the old one!
Why would you remove 'Valentine's Day' for 14 which everyone recognises as relevant and replace it with 'Netflix & Chill' – euphemism for what people hope will happen on Valentine's Day night! Who knew?
I like to think of myself as forever young, but 15 – 'Young and Keen' being replaced by 'Yas Qween' – the millennials' version of 'Bravo!' – was one that had completely passed me by!
They say Two Fat Ladies for 88 is fat-shaming, but is it really? It's surely just a valid description of what the numbers look like! What is the relevance of Wills & Kate?

The simplicity of Lucky 7 to be replaced by 'Flexitarian' (someone who can't be bothered to go vegan or vegetarian but still wants a virtue-signalling label). What??
A spokesman for Foxy Bingo, Jonathan Bowden, said that their forward-thinking online bingo platform is "seeing a record number of younger players" and that the Foxy Bingo community is being asked which of the new calls is their favourite in the hope that it will "switch things up".
Blake Robson , 54, 12-time Bingo Caller of the Year, said in The Sun that he didn't endorse changing up the calls.
"It would be a real shame to see traditional calls disappear. I think people will complain and it will cause huge confusion for the core user base.

"This might work online but it won't work in a bingo club. This is not the way to move forward."
We are inclined to agree with Blake, but would go further and say we don't think they should be messed with online either. We don't want to be stuck with Tinder, avocado, Uber and Brexit becoming part of the art of bingo calling. What started out as a bit of fun by players in the chat rooms as they competed with each other for more and more ridiculous analogies for the numbers has gone too far, Foxy!
What we would also say, however, is 'well done' Foxy Bingo for getting your brand back into the public eye in such a big way! The site is advertising on television again having streamlined its bingo platform after the move from Dragonfish and it is obviously ready for an influx of players. This controversy over changing the bingo calls may have been unforeseen, but it is heaven-sent from a marketing perspective.
Is this all hype? Will Foxy Bingo actually change their calls across the bingo rooms? Will the new versions of the calls make it into common usage? We shall see.