GVC Holdings, which owns Gala Bingo, Foxy Bingo and Cheeky Bingo, has announced it is being rebranded as Entain PLC and will enhance its protection for players in a bid to become a world leader in sports betting and gaming entertainment.
The FTSE250 company has targeted 100 per cent revenue from nationally regulated markets by the end of 2023, and committed to exiting markets where regulation appears unlikely.
In addition, the Entain Foundation will be launched to provide support to communities in which the firm operates, and responsible gambling metrics are to be incorporated into the company's financial operations.
The new initiatives were hailed by GVC's CEO, Shay Segev, as an exciting new chapter for the group, which is aiming to build on a successful year of growth.
World leader
He said: "Today marks an exciting new chapter for the group, and an important step forward in achieving our ambition of being the world leader in sports betting and gaming.
"Under our new corporate identity, we will continue to use our unique technology platform to build on the exceptionally strong momentum that we have in our existing markets, grow into new markets, reach new audiences, enhance the customer experience, and provide industry-leading levels of player protection.
"We are absolutely committed to pursuing the highest standards of corporate governance, to providing outstanding career development opportunities for our colleagues, and to supporting the communities in which we operate.
"Our clear strategy of prioritising sustainability and growth will allow us to achieve these goals, thereby providing long-term value for all of our stakeholders."
Rapid growth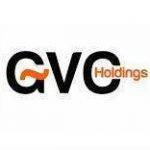 Founded in 2004 as Gaming VC Holdings, GVC bought Sportingbet with William Hill in 2012 and has since grown rapidly into global sports and gaming markets.
The acquisition of Bwin.Party Digital Entertainment in 2016 preceded GVC's purchase of Ladbrokes Coral a year later and the establishment of Roar Digital in a 50/50 joint venture with MGM.
Bingo has been a key focus for GVC in recent years, with Coral and Gala Bingo's platform migration being completed in 2019, but in 2020 there has been a clear emphasis on players.
GVC announced the restructuring of its customer service teams in July, in line with recommendations set out by the Betting and Gaming Council's (BGC) new code of conduct.
The group backed the BGC's coordinated approach to safe gambling environments during the COVID-19 pandemic by introducing new measures to strengthen its 'Changing for the Bettor' safer gambling mandate, and earlier this month called upon industry rivals to support an end to all sports betting TV ads in the UK with the exemption of horseracing.
ARC programme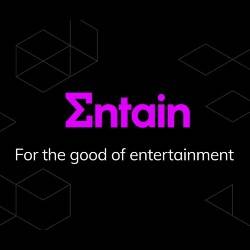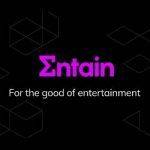 Among the group's new initiatives as it becomes Entain PLC is the Advanced Responsibility and Care (ARC) programme, which aims to enhance player protection through additional checks, monitoring and interventions.
In a statement, the company said: "Ensuring the highest possible levels of player safety and protection is the best way of guaranteeing our long-term success.
"Our technology enables us to continuously upgrade and personalise our protections for customers. We will proactively implement a number of additional checks on customers at various thresholds in the customer journey."
The Change for the Bettor campaign included the establishment of a new independent trust that aims to make charitable contributions to fund the treatment of gambling addiction and related problems.
The announcement that GVC will launch the Entain Foundation came with a commitment to donate £100 million into the communities in which the company operates over the next five years.
The company's statement continued: "Over the past decade, GVC has been at the forefront of revolutionising the gambling sector through technology. There are now products, platforms and ways of playing that would have been unimaginable when GVC was first incorporated in 2004.
"The pace of change shows no sign of abating, and new trends are emerging in betting and gaming entertainment that are continually opening up new audiences, markets and opportunities that we are uniquely positioned to explore. We will continue to revolutionise gambling to create the most exciting and trusted entertainment for every customer.
"We are also proud to be able to contribute to the wider communities in which we operate."