The craze of Pokémon Go took the world by storm when it launched in July 2016 and it became one in a long line of phenomena to achieve mass popularity in the UK.
The combination of online maps and collecting Pokémon Go proved irresistible, prompting people to wander off in all sorts of new directions in search of an elusive Jigglypuff or chasing a Charmander.
Lifetime revenues of over $6.46 billion globally reflect the staggering success of Pokémon Go, and the UK has been one of its biggest players.
While wondering what makes the UK so susceptible to jumping on the bandwagon when a new craze starts doing the rounds, we decided to do a run-down of the major crazes that have captured the public's imagination since the turn of the century.
1.MSN Messenger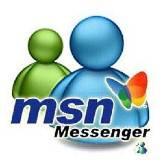 After launching in 1999, MSN Messenger (latterly Windows Live Messenger) by Microsoft became the way many of us stayed connected as the new millennium arrived. In an era when mobile phones and text messaging were still in relative infancy but the internet was holding everyone's attention, keeping a messenger window open was almost obligatory if you wanted to chat. Nowadays we have Zoom, Skype, WhatsApp and all the rest, but some of us will never forget the days of little green and blue androgynous figures and receiving messages like 'ASL?'
2.Scoubidou
Thought to have their origins in Chinese knotting 500 years ago, scoubidou, or scoobies or skoobies or whatever you happened to call them, were thin plastic tubes that could be knotted to form jewellery, key rings or ornaments, and in 2005 they were everywhere. They soon travelled from the playground to other settings, and plenty of grandparents ended up wearing them after being given garish gifts by their grandkids!
3.Bebo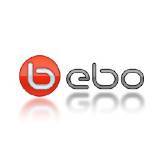 Long before Facebook, there was Bebo – the social networking site that racked up more than 22 million members in its first year back in 2005. Competing with the likes of MySpace and Friendster, Bebo was a big hit with teenagers who discovered all the fun – and the perils – of social networks, often long before their parents did. Bebo went bankrupt in 2013 but is currently attempting a relaunch.
4.Farmville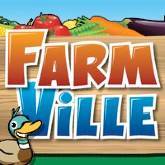 Few people would have said, back in June 2009, that their lives would be taken over by the desire to milk a virtual cow or tend to a crop of digital watermelons – and often pay for the privilege. But after Farmville launched, first via Facebook and then through its own website, the agricultural aspirations of the UK shifted dramatically. The game's addictive qualities saw it likened to the Tamagotchi craze of the 1990s, and people even lost their jobs over it!
5.Planking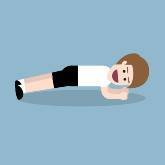 Around the same time as Facebook was funneling people over to Farmville, another social media trend was emerging and prompting people to lie down anywhere and everywhere. Known in other countries as "extreme lying down", planking involved stretching out your body as stiff as a board in the most unusual places you could manage and having your photo taken. It made for some bizarre photographs and, unfortunately, more than a few hospitalisations.
6.Loom bands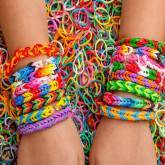 For a brief time in 2014, it seemed like elastic bands that could be crocheted together would be on people's wrists and ankles forever, such was their popularity. But loom bands disappeared almost as quickly as they arrived, despite sales in excess of £1million in the first week of July 2014. Nowadays loom band kits sell for pennies on auction sites!
7.Mannequin Challenge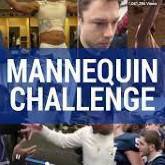 There seemed to be a new social media video craze every few months for a while, and back in November 2016 the big thing was the mannequin challenge. It involved getting people – often rooms full of them – to pose statuesque as a camera panned across them. The effect was impressive, but much like the ice bucket challenge, the Harlem shake, and thousands of people doing the Gangnam Style dance, it soon passed!
So, happy birthday Pokémon Go and we can't wait to see what the 'next big thing' will be.