The festive spirit was well and truly alive at Gala Bingo last month as they took to Facebook to raise money for a furry good cause. With a bit of celebrity help, this big-hearted bingo company managed to raise a generous £6,500 for Thornberry Animal Sanctuary in Sheffield.
Bingo companies supporting charity is nothing new, but it's usually in the form of donating profits or a percentage of player wagers to a good cause. It's rare for a bingo company to roll up their sleeves and get stuck into the actual fundraising, but this is just what Gala Bingo did, putting their money where their mouth is and donating £5000 to the fundraiser. They also joined forces with TOWIE star and RSPCA ambassador Pete Wicks to live stream the fundraiser event itself, garnering over 11,000 viewers.
The live stream took place on December 13th on Facebook and it was streamed from Gala Bingo's Facebook page. During the event, Pete played Christmas themed games with the rescue dogs and gave out prizes to viewers. He was also joined by Love Island's Maria Wilds and some of the sanctuary's volunteers.
What is Thornberry Animal Sanctuary?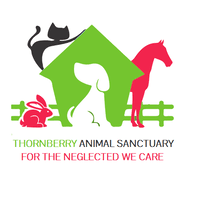 Thornberry Animal Sanctuary is a registered charity that has rescued thousands of dogs, cats, horses and rabbits over the last 30 years. Not only do they provide a safe and caring environment for the animals, but they also deal with any medical or behavioural issues they encounter and then rehome them when they are ready.
The fundraiser came at a good time for the animal sanctuary, as winter is a particularly busy time of year for them. As Thornberry's Fundraising and Marketing Manager, Ged Jenkins-Omar explained,
"We tend to see an increase in dogs coming into the sanctuary in January, however we also see an increase a few months later when people realise how difficult and time consuming their new pet can be."
Thornberry Animal Sanctuary takes an understanding approach to pet owners who choose to surrender their animals.
"Our policy is non-judgemental and we never shame people who bring in their animals to the sanctuary – after all, if you can't look after your pet for whatever reason, the most responsible thing is to bring it to a place where it can get the care it deserves whilst we find them a more suitable home."
This fundraiser was the result of statistic showing that two in five British dog owners admit to having given up a dog in the past, with one in 25 abandoning them as strays. To add to the problem, only one in five prospective dog owners choose to adopt their new pet from shelters. This means animal sanctuaries are under more pressure than ever with more animals coming in than being adopted out.
Katrina Adrian, Head of Brand Marketing at Gala Bingo explained their decision to support Thornberry Animal Sanctuary for their Christmas 2019 campaign,
"We wanted to support a small charity with our Christmas campaign and we were delighted to work with Pete Wicks and Thornberry Animal Sanctuary to bring awareness to this important cause.
"We're so thrilled with how well the live stream went. A huge thank you is in order for Ged and the Thornberry team for all their hard work during the live stream and throughout the year, looking after vulnerable animals. Thank you to Pete Wicks too, and especially to all the generous people who donated to this great cause!"
Overall, the live stream lasted two hours and got over 11,000 viewers, resulting in over £6,500 raised for the charity, £5000 of which was donated by Gala Bingo.
Great work Gala Bingo!