Gala Bingohas recently rebranded the site and launched a brand-new all-encompassing advertising campaign that hopes to encourage a new generation of players to join the site.
Using the catchy tagline, "Bingo Like a Boss", the adverts which have so far appeared on TV as well as digital channels, will run until 16th March 2020.
Who is the girl in the Gala Bingo advert?
In a bid to attract a younger audience, Gala Bingo has joined forces with Paisley Billings from the "Tattoo Fixers" TV show. Viewers have already warmed to bubby Paisley in her role as the receptionist, adviser, and agony aunt for people who are unhappy with their tattoos and wish one of the team to help turn them into things of beauty.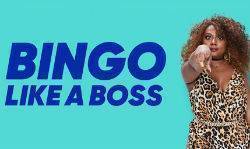 In the four separate adverts that are scheduled to run during the campaign, Paisley takes on the role of 'Gloria', a sassy 20-something who likes to embrace life to the full by trying lots of new things and multi-tasking as much as possible.
In the first advert, which Gala Bingo has dubbed "Toe Jam", Gloria can be seen straddling her coffee table while playing an electric guitar with one foot and online bingo via her mobile phone in one hand. Loud rock music can be heard blaring out of a nearby amplifier with the fake brand name "Gloria Sounds" written on it.
As her startled male friend enters the room, he quickly starts to rock out along with Gloria while her dog can be seen barking along to the music.
Finally, sparks begin to shoot out from the armchairs at the front of the screen while the voiceover man encourages viewers to "Bingo Like a Boss" by grabbing "a free prize every day at Gala Bingo".
The adverts will also be used to support Gala's existing sponsorships of three prime-time TV shows, Channel 5's Australian soaps, Home and Away and Neighbours, and ITV's The Chase.
Who came up with the ideas?
The ad campaign was created by Antidote in conjunction with LA-based directors, Fatal Farm. Antidote is a London-based advertising and graphic design agency which has previously worked for companies such as Mazda, Evans Cycles, Travel Republic, Hastings Direct, Shell, Diesel, Royal Ascot, and the British Olympic Association.
According to Antidote's Twitter account, it has taken "months of blood, sweat, and bingo balls" to produce the new campaign of which it claims to be "super-proud".
It would seem as though Gala Bingo are equally pleased with the way that the adverts have turned out. The company's Head of Brand Marketing, Karina Adrian, says that "with Gloria's help", a younger audience will be made aware "how fun and exhilarating" online bingo can be. She adds that it felt like the right time "to revamp and refresh".
Fresh new look for Gala Bingo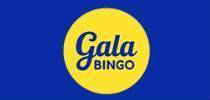 As well as bringing in a fresh new face to front its brand, Gala has also updated its logo. The replacement logo uses a much simpler yellow bingo ball on which to display the brand name using a clear font. However, the memorable Gala-la-la music which it has used in previous adverts has been retained, albeit as an instrumental rock solo for the "Bingo Like a Boss" campaign.
You'll also find Paisley Billings a.k.a. Gloria on the online bingo site where she can be seen playing her guitar and inviting players to "Boss a free prize every day" in Gala's current prize draw.
The holiday prize draw is timed to coincide with the new ad campaign as it runs from 25th February until 16th March 2020, and it offers the same "free prize" referred to in the first advert.
The prizes will include vouchers, hampers, a holiday to South Africa (where the last series of Love Island was based), free bingo sessions, and bonuses.
To play "Pick-a-Prize", players need to have made at least one deposit, and every £25 that they deposit during any given week of the promotional period gets them one prize draw entry.
Gala Bingo launched its Gala Bingo website in 2005 and it has won several awards since, including Which Bingo's Best Playtech Bingo Site of 2019. It has previously worked with a number of celebrities for both online and TV advertising purposes including Boyzone's Keith Duffy, and The Governess (Anne Hegerty), The Sinnerman (Paul Sinha), The Beast (Mark Labbett), and The Dark Destroyer (Shaun Wallace) from ITV's quiz show, The Chase.