Up until August, Gala Bingo is inviting its members to qualify for a new range of rewards called Boss Benefits. It requires a minimum spend of £80 and includes a range of perks such as gift cards, deals and discounts for days out, food and drink and more.
Although the Gala Rewards scheme remains active and continues to offer members of Gala Bingo a range of exciting perks such as free bingo, anniversary gifts, weekly free spins, and free entry to jackpot games, the site is now trialling a new loyalty system called Boss Benefits.
Currently, players can qualify for Boss Benefits up until 17th August 2021, although if it proves successful, the date may be extended.
To maintain membership of the Boss Benefits club, members must deposit and wager a minimum of £80 every 28 days. Anyone who meets the qualifying criteria will receive a welcome email on the following Monday, after which they will gain access to an exciting range of discounts, deals and discount gift cards which can be claimed through each individual's Boss Benefits card, as well as online promotional codes.
What rewards are available and how many can I claim?
Cardholders can redeem as many rewards as they wish, although some offers can only be claimed a limited number of times.
The Boss Benefits page on the Gala Bingo website mentions discounts and deals on popular restaurants, pampering sessions, gyms and fitness centres, days out, and takeaway venues like Costa Coffee.
Currently, there are more than 100 offers available, so there's sure to be something for everyone.
More about "Bingo like a Boss"
Gala Bingo introduced its "Bingo like a Boss" campaign and slogan in February 2020 in a bid to raise awareness of responsible gambling.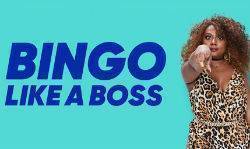 Both the operator's adverts and website feature a woman called Gloria who's played by the popular reality TV star, Paisley Billings.
We've since seen the campaign spread to include a range of new jackpots called Sass Pots and an extension of Gala's introductory offer which now includes free bingo sessions for newbies that claim to be "just the trick for boss beginners".