It's the start of a new year, and although many of us are feeling like we've time-travelled back to last March thanks to the sudden arrival of yet another lockdown, 2021 presents a fresh opportunity to shake it all off and get our mojos back.
To help us get in the mood for fun, we've taken inspiration from a Gala Bingo survey that reveals what makes people from different areas of the UK happy, as well as the top ten things that bring us the most joy.

Hug It Out
According to Gala players in Belfast and Nottingham, nothing beats a good hug. It's just a shame with the ongoing pandemic that we can't enjoy more of them due to social distancing and household mixing rules!
The Joke's on Us
Folk from Edinburgh and London love a good joke, so we wonder what they'll make of these two: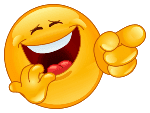 What do vampires play bingo with?
Stakes!
How do you get a bunch of old ladies to swear?
Get someone to call "Bingo!"
We absolutely love that one – it never gets old!
Blame It on The Weatherman
Meanwhile, Glaswegians say that they're happiest when the sun shines. We guess that all that rain makes it even more appreciated…
Play It Again, Sam!
While Liverpudlians love to watch their favourite films, citizens of Leeds get a bigger mood boost from listening to their favourite music.
For the trivia fans among you, just some of the famous movies that were filmed in and around Liverpool are In the Name of the Father, Shirley Valentine, Yentl, Chariots of Fire, and The Hunt for Red October while Leeds has spawned many big-name musicians and bands including Chumbawamba, Kaiser Chiefs, Soft Cell, and The Wedding Present.
Shop Till You Drop
Finding a bargain is the ultimate pick-me-up for residents of Cardiff. They'r won't be feeling very happy right now then!
Put a Ring on It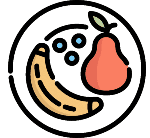 According to people from Birmingham and Sheffield, speaking to a friend is sure to turn their frown upside-down. So, why not phone a pal today if you're unable to see them in person?
The Way to a Bingo Player's Heart…
… is through their stomach, according to Bristolians who love nothing better than tucking into a good meal.
That Winning Feeling
In Norwich, people are happiest when winning competitions. As bingo games are both competitive and fun, a spot of online bingo might be just the ticket! Check out our list of the newest UK bingo sites for inspiration.
3 is The Magic Number or Is It?
Most people say that by 3 PM, they're desperately in need of a pick-me-up. However, it's a whole different story by 9 PM (maybe, the key is to scoff more choccy biscuits in the afternoon?) as this is the official time of the day when most survey respondents said they felt the happiest!
The Full Top 10 of Happiness
This is the top 10 things in life that make us happy, as told by Gala Bingo players:
A good joke
Speaking with loved ones
Listening to favourite music
The sun shining
A hug
Eating good food
A baby laughing
Watching your favourite film/TV show
Finding a bargain
A cup of tea
We want to know what makes you smile! So, why not tell us in a Gala Bingo Review?