GambleAware, the independent grant-making charity which commissions national prevention and treatment services to protect British consumers from gambling harms, has just redesigned its website.
Previously, begambeaware.org was the organisation's public-facing website while about.begambleaware.org was its corporate website. Now both domains have been brought together and relaunched under one roof (begambleaware.org).
GambleAware hopes that by combining its content within a single website will "make it easier" for everyone "to access the information they need".
The newly designed site is due to officially launched in January 2021. However, the charity has opted for a soft launch to ensure that consumers can access potentially vital data before Christmas 2020.
Annual Conference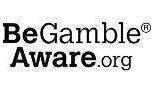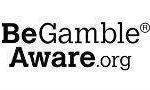 The annual GambleAware Conference is also set to take place in late January 2021, although next year's event will be held solely online to ensure that it meets COVID-19 safety measures.
The 2021 conference will be the charity's eighth conference since it was founded, and it will be held on Thursday, 28 January from 9.30am to 12.30pm.
The event's host will be the charity's current Chief Executive, Marc Etches who is due to step down from his post in March. Etches' replacement (who is yet to be appointed) will play a vital role in the upcoming 2005 Gambling Act review.
The conference attendees will include both national health stakeholders and representatives from a selection of gambling harm prevention charities, who will have the chance to comment and collaborate on GambleAware's "long-term plan" for the treatment of gambling harms.
According to the published agenda, the event's topics include:
"Developing Care Pathways" by expanding access in Wales, improving gambling treatment in primary care, and how to promote referrals through campaign activity
"Innovations in Treatment" such as remote treatment, computerised CBT, digital aftercare, and gambling treatment in the criminal justice system
"Assuring Delivery"
"Promoting a Whole Systems Approach"