On 7th July 2020, GambleAware published a new report which shows that while the technology behind bank card gambling blockers appears to be effective, millions of people across the UK do not have access to it, or are aware of it.
A bank card gambling blocker is a feature that is offered by many UK banks; it allows debit or credit card users to stop their account or card from being used to make gambling-related transactions. The facility is considered particularly helpful for players who are concerned that their gambling is getting out of control.
The report that has just been released by GambleAware uses information that was gained by the University of Bristol's Personal Finance Research Centre, which was used to evaluate the potential for bank card gambling blockers to help people wanting to control their gambling.
To accompany its report, GambleAware has also published a press release and an executive summary which explain its concerns in more detail.
Which banks offer the gambling blocker service?
The report's findings show that only 8 financial services companies – Lloyds, Barclays, HSBC, Starling, Monzo, Santander, Cashplus and Royal Bank of Scotland – offer a blocker facility, which means that over 28m personal current account customers do not have access to this type of technology.
However, the researchers believe that the existing blocker tools that are offered by the 8 financial banking services mentioned above still have room for improvement if they are to be as effective as possible in helping to reduce gambling harm.
How do gambling blockers work?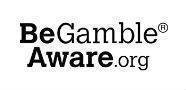 Most blockers that are currently on the market come in the form of toggle switches that can be turned on and off at will. The University of Bristol research team believes that incorporating a time-release lock into the technology, such as 48 hours, would better protect those that use the blockers.
As well as putting their recommendation on time-release locks forward to the UK Finance, the researchers have compiled a further 5 key recommendations, including:
making gambling blocks on debit and credit cards standard for vulnerable customers,
tasking the UK Government with creating the relevant legislation and regulations to encourage financial services providers to develop a more innovative range of customer spending controls,
raise consumer awareness of bank card blocker technology alongside other responsible gambling controls such as deposit limits, time-outs and self-exclusion.
The PFRC's Research Director, Professor Sharon Collard, says that her team are concerned that around 40% of personal current account holders do not have access to gambling blockers which she describes as a "crucial tool which helps protect them from gambling harms". She also believes that the benefits of the blockers that are currently available "become redundant" when they can simply be "turned on and off".
GambleAware is an independent charity which is tasked with funding education, research, and treatment services to help reduce gambling-related harms across the UK. Its funding priorities are guided by the RGSB (Responsible Gambling Strategy Board) and it is endorsed by the Gambling Commission.
The charity is funded by donations from the UK gambling industry and you will find its logo (and link to its website) on most UK-facing online bingo and casino sites.