Over the years many celebrities have featured in online gambling adverts and every time, social media users are keen to share their opinions. Whether it's Paddy McGuinness taking over from Barbara Windsor for Jackpotjoy, Vic Reeves donning a dress for 888Ladies or Dizzee Rascal rapping his way into the Ladbrokes adverts, gambling commercials pay well it would seem.
Does appearing in an advert for online bingo or casino damage the reputation of a celebrity? It might for a short time as people wonder why they've sold their soul to an industry that gets quite a lot of bad press, but actually, we don't think it does them any harm at all.
Of course, the brand they are advertising has to be reputable or the celebrities wouldn't associate their names to it. You're not likely to see someone like Ed Sheeran advertising Viking Bingo but you might see him starring in a commercial for Heart Bingo.
Celebrities Coming Back For More
When Barbara Windsor became the face of Jackpotjoy, she didn't do so for just one round of advertising, she was around for quite some time before handing the reins (or reign as she was the Queen of Bingo) to Paddy McGuiness.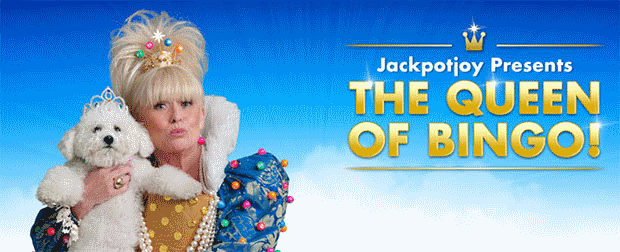 Her time with Jackpotjoy wasn't just one commercial rehashed over and over again for different promotions, but a whole plethora of well put together marketing that really put the brand on the map.
One of our favourties was done for Comic Relief and featured the mascot for another brand, Foxy Bingo.
Twitter users had plenty to say about the adverts, including:
M/T @megamouth_88
Jan 15, 2016
Guess Barbara Windsor hasn't won any jackpots on Jackpot Joy so hence… Peggy is back! #EastEnders
Kyle Ren @stug182
Jan 8, 2015
Reasons for jackpot joy bingo to exist 1. Barbara Windsor gets to say balls in a suggestive way 2. …
Tor Waterfield @torwaterfield3
May 8, 2012
First eastenders, now jackpot joy.. Barbara windsor what have you become?! #stopnow #getbacktothequeenvic
When Paddy McGuinness took over, Twitter users were just as harsh: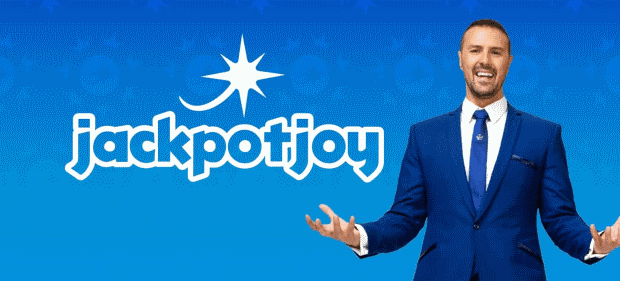 Nicoley @googley_puff
Nov 25, 2017
#foxybingo got some competition now with paddy mcguinness doin the #jackpotjoy ads, he and the fox sound just like each other!
Skeet @Scottyboy2480
Oct 14, 2017
U kno lifes gone to shit when @PaddyMcGuinness starts doing #JackpotJoy adverts Ur better than that Paddy, look at
@peterkay_co_uk #NoLikey
Another celebrity who came back for more was Vic Reeves when he promoted 888Ladies. He was first seen in their adverts in 2010 when he donned a dress and makeup to play at the site.
Just a year later he was seen was a selection of other females to promote the brand once more and again, Twitter was keen to have it's say: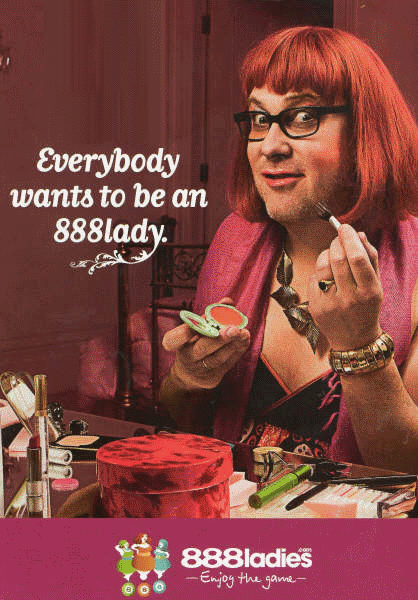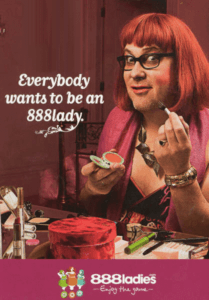 ashley @ashleyturnerr
Nov 30, 2012
Hate that 888 ladies advert for god sake vic reeves stOP DRESSING UP AS A WOMAN
Alex Suart @AlexSuart
Nov 22, 2012
Can't help but think Vic Reeves enjoyed dressing up as a woman for that 888 Ladies advert a little bit too much.
Probably the most memorable advert featuring a celebrity was the Foxy Bingo advert of 2017. It was then that this well-branded product lost its player connection for us by revealing Heather Graham as the person in the suit.
That and a subsequent move to the Cozy Game product were game-changers for the brand – and not in a good way!
The years roll by, but the list of celebs tempted to the TV adverts for the online gaming brands keeps growing. Brian Blessed, James Buckley, from The Inbetweeners, and Kris Kamara are just a few and they are just for Ladbrokes. Gala Bingo has all the Chasers from ITV quiz The Chase thanks to their licensed games related to the show and there are lots of reality show wannabees all over the box that we can't even name.
Musical Celebrities Get In On The Action
It's not just TV celebrities who get in on the action for advertising online gambling sites, musicians have done their bit too. This may be in the music used for the commercials or by actually making an appearance.
Foxy Bingo has to be the most prolific when it comes to having great tunes for their advertising (prior to the change of ownership at least) with the likes of The Pointer Sisters (I'm So Excited), Hot Chocolate (You Sexy [Foxy] Thing, You're The One That I Want (Grease) and Funky Town (Lipps Inc) to name but a few.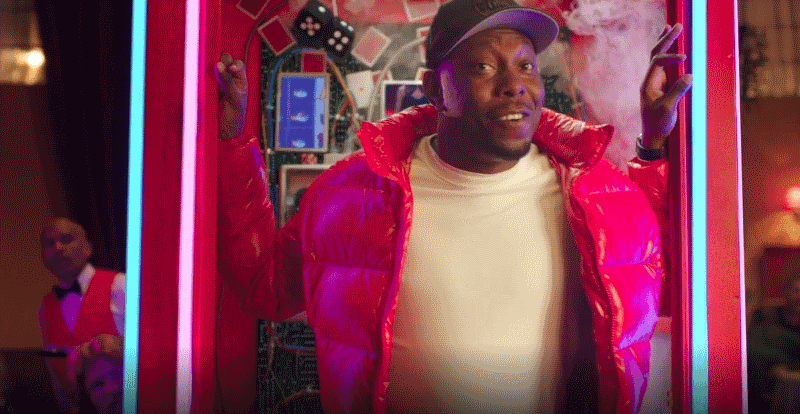 More recently we have seen a British rapper turn his hand to advertising online gambling. Dizzee Rascal and his Bonkers tune from 2009 feature in the latest commercial for Ladbrokes.
Here are just some of the reactions of Twitter users:
maxine mmmmmmm @maxineraem
Jul 14
Just saw Dizzee Rascal in a Ladbrokes advert and a part of me died inside
Jordan @JordanLilyDoc
Jun 27
Dizzee Rascal is now doing Ladbrokes ads?! Wiley will be crying with laughter.
Jared Evans @jarede
Jun 11
Ohhh I do feel sorry for Dizzee Rascal, having to do Ladbrokes Adverts
Conrad Nightsocks @RJMrgn
May 17
I don't really have a specific reason *why* but I sort of thought better of Dizzee Rascal than to appear in a Ladbrokes advert.
We could be here all day listing the celebrities that have appeared in adverts for online gambling brands; we haven't even looked at the TOWIE starts who have done their bit for online bingo!
Was there a commercial featuring a celebrity that stood out for you? What was it that grabbed your attention?