The government should abolish the Gambling Commission and ban VIP schemes, according to Conservative MP Iain Duncan Smith, who said that more must be done to protect the vulnerable and addicted from the harms of gambling.
In an article on Politics Home, the MP for Chingford praised the decision to raise the minimum age for participation in the National Lottery to 18 but called for more reform to gambling laws in the United Kingdom.
The Department for Culture, Media and Sport has launched a major and wide-ranging review of the 2005 Gambling Act, which was welcomed by Mr Duncan Smith, and he said the government should use the review to ban VIP schemes that he said force gamblers into high levels of debt.
Referring to accounts from the All-Party Parliamentary Group (APPG) for Gambling Related Harm on the effect of gambling on young people, Mr Duncan Smith said: "Young lives have been ruined by addiction, leaving devastation on families when mostly young men, with their whole lives ahead of them, take their own lives.
Problem gambling on the rise
"There are at least 430,000 so-called problem gamblers in this country and there could well be many more, some estimate this figure is as high as 2 million. The number of 11 to 16-year-old problem gamblers has just increased from 55,000 to 62,000.
"At the same time the gambling industry and its profits have grown exponentially extracting most of their money from those who are most addicted. 60 per cent of the profits are coming from just 5 per cent of gamblers — those likely to be experiencing harm.
"I hope the government will use this review to deal with the most pernicious aspects of gambling, such as so-called VIP schemes which deliberately force gamblers into high levels of debt. It is my view that these should be banned out right."
Call for 'bold moves'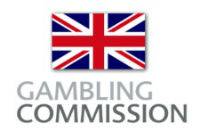 The Gambling Commission was formed in September 2007, to regulate gambling, supervise gaming laws, prevent crime in gambling and protect the vulnerable.
But Mr Duncan Smith indicated he feels it is not fit for purpose, saying: "The government should also use this opportunity to not only review the powers of the Gambling Commission, but to be rid of it altogether and instead institute a regulatory body that independently monitors the industry.
"Now is the time to make bold moves, to make sure we get proper control and that the abuses and the addiction end."
Mr Duncan Smith expressed his support for the introduction of a gambling ombudsman, as well as limits on stakes and spending applicable to online and land-based gambling venues.
Safety concerns expressed by the BGC
However, a response from Michael Dugher, CEO of the Betting and Gaming Council, underlined the importance of keeping customers safe from unregulated gambling markets.
In a separate article on Politics Home, Mr Dugher said: "According to Iain Duncan Smith's own Government last week, approximately 0.5 per cent of the adult population are problem gamblers and this rate has remained broadly steady for the past 20 years.
"Nevertheless, one problem gambler is one too many, which is precisely why we have strongly supported the Review as an important opportunity to make more changes and to further promote safer gambling.
"There have always been a minority of people who are anti-gambling, but the truth is – again as Iain Duncan Smith's own Government made clear – millions of people do enjoy an occasional flutter on sports, on the National Lottery, in casinos, on bingo and online, and the overwhelming majority do so perfectly safely.
"We need to ensure that the Review targets problem gamblers and further protects those who are vulnerable or who are at risk, whilst at the same time not driving customers to unregulated black market online where there are no safer gambling standards or restrictions."
Two sectors, both wanting to keep gambling safe, but with totally conflicting ways of going about it. As more and more interested parties weigh in with opinions, this review of the Gambling Act is going to be interesting indeed.