The gambling industry is going above and beyond to promote safer gambling with its range of campaigns and partnerships with UK charities. However, the UK Gambling Commission is looking to punish responsible slot players by interfering with the product design of slot games such as restricting in-game features.
What Rules does the UKGC want to Impose on Slot Games?
In recent years, the gambling industry has been very understanding and compliant with new UKGC regulations that control and restrict the industry. New reports on consultations underway by the UKGC would indicate that they are looking to impose stricter rules on the creation of exciting slot games and so responsible players will also not be allowed to enjoy many of the features they have come to love.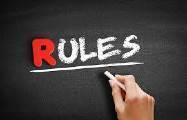 Possible measures include restricting the spin time of a slot game, features such as turbo boost will be removed, split-screen slot games will no longer be available to the players and inventive in-game features will no longer be developed and be included in slot games.
To the gambling industry and, of course, most responsible players at all the best bingo and slot sites, this would appear to be direct interference in their gaming enjoyment as new and innovative slot games may not be brought to the market due to these new rules and the playing environment could stagnate with only outdated and boring features being allowed to be built in.
What has the Gambling Industry Been Doing to Support Safer Gambling?
The irony of this new report from the UKGC which has just been released is that not only has the industry been compliant with all restrictive measures, but it is also going above that to work proactively work with charities and promote a safer gambling message to the public.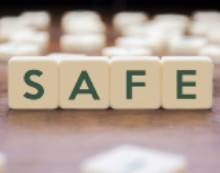 The most recent campaign that we have seen is Bet Regret from the charity GambleAware. This promotes safer betting for football and sports fans and encourages them to be responsible with any bets that they make on their favourite football team or match. As this is the most popular sport in the UK and the one which the gambling industry profits from hugely, this was a huge step and displays the regular actions that the gambling industry take to ensure that people are well-informed about gambling.
Restrictions Placed on the Gambling Industry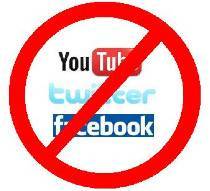 The gambling industry has been also been compliant with all moves to restrict access of gambling to minors and control advertising to vulnerable groups. It is being proactive to ensure that those who are more susceptible to problem gambling are not seeing this type of promotional activity, something that most other industries do not face on the same level. This includes a ban on most paid social media marketing and restrictions on television advertising.
This will also come as a blow to the responsible gambling sites who have taken the necessary steps to hide slot games with cartoons and more child-like designs, from younger audiences. Now, you have to sign up to a site before you can even view these games.
How the Gambling Industry has Created a Safe Environment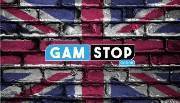 The gambling industry, particularly in recent years, has done an incredible job in creating a safe environment for everyone playing. Players can see this as soon as they join any online gambling site licensed and regulated in the UK, as you will see links to Gam Stop and GamCare that provide help and support to anyone who feels that their gambling is getting out of control.
What's more, there are already many restrictions on betting money on gambling sites without the need to impact the actual games. This includes spending limits, opt-out features and a duty of care from the site owners to recognise problem gamblers and limit their accounts.
Overall, these new rules from the UKGC will mainly affect safe and responsible gamblers who play for fun, as the exciting experience of playing new and innovative slot games may be diminished.