In the United Kingdom, the legislation is clear – if you are under eighteen years of age then you are not allowed to gamble. You are, however, allowed to buy tickets and scratchcards from the National Lottery. In a worrying report issued by the Daily Mail, it has been revealed that in 2017/2018 16-year-olds and 17-year-olds spent a shocking £47 million on National Lottery tickets and games.
Despite the crackdown on underage gambling by the UKGC, the National Lottery is not defined as gambling which means it is not licensed by the UK's gambling authority in the same way as online casinos. You only have to be 16 to buy a National Lottery ticket or scratchcard, and it seems that 16- and 17-year olds are spending millions on tickets, scratchcards and online instant win games every year.
The National Lottery runs games that children may find appealing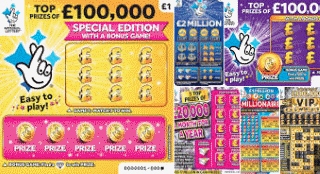 The National Lottery is operated by Camelot, and this company has greatly expanded the number of scratchcards and instant win games that it offers, both at retailers and online. It has been accused of aggressive marketing designed to encourage younger people to buy their products. While no products have been expressly designed to appeal to 16- and 17-year olds, it is feared that young, impressionable people could be encouraged to overspend on tickets and scratch cards anyhow.
There are also fears that the National Lottery is 'breeding' problem gamblers. People who are 16 or 17, having spent two years buying scratchcards or playing online, in particular, reach the age of 18 and have the door to online wagering opened for them.
An investigation in 2018 by the UKGC found that just under half a million children in the UK gambled on a regular basis. Of those, 55,000 were defined as 'problem gamblers'.
Strong calls for the age limit for playing the National Lottery be raised to 18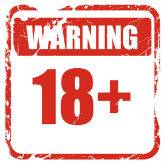 Bizarrely, online casinos face heavy fines if they are seen not to be doing enough to ensure that people under the age of 18 do not use their games, yet 16-year-olds are free to play online scratchcard games on the National Lottery website. There are dozens of such 'instant win' games on the site and playing fees range from £0.25 to £5 per go.
The independent parliamentary gambling-related harm group, lead by Labour MP Carolyn Harris, has called for the minimum age at which people are able to buy a lottery ticket to be raised to 18. Harris said: "The lottery is clearly competing with mainstream gambling companies, but they have the advantage of being able to target children."
Camelot has announced that it intends to review the minimum age for playing National Lottery games in the very near future.