The gambling sector has been praised for taking age-restricted online advertising more seriously after a review by the Advertising Standards Authority (ASA) found a drop in the number of adverts being shown to young audiences.
The ASA used monitoring tools to review age-restricted ads on 49 websites and seven YouTube channels over a three-month period from July to September 2020 and found five different betting ads from three gambling operators appeared on six websites.
This represented a significant improvement on the previous review, which found that 70 ads appeared between April and June 2020, and none of the gambling operators who were warned to pay attention to their responsibilities earlier in the year was found to have broken the ASA's rules between July and September.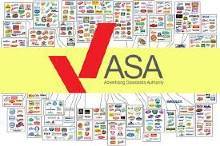 The Advertising Code requires advertisers to target age-restricted ads away from child audiences. These ads include promotions for gambling, alcohol, e-cigarettes and tobacco, slimming and weight-control products, and food or drink products high in fat, salt or sugar (HFSS).
As well as engaging directly with advertisers found to have breached the rules, the ASA published a list of monitored websites and channels that attract a disproportionately high child audience.
Protecting young audiences
The quarter three monitoring sweep did identify further instances where ad rules had been broken, with 127 ads found in breach, and in total 44 advertisers placed age-restricted ads in 27 websites and four YouTube channels aimed at or attracting a disproportionately large child audience.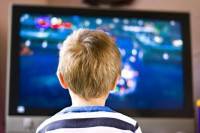 But while there were five betting ads from three gambling operators that appeared on six of the monitored websites, the alcohol, weight reduction and HFSS sectors faired worse.
Six different alcohol ads from four brands appeared on two of the monitored websites and three YouTube channels, while 14 different weight-reduction ads from two advertisers appeared on eight websites and one YouTube channel.
The review found 102 different HFSS ads from 35 advertisers appeared on 27 websites and four YouTube channels, illustrating the depth of the problem the food sector faces in reducing the exposure of young people to such adverts.
Authorities encouraged
Guy Parker, chief executive of the Advertising Standards Authority chief executive, said: "We're encouraged to see advertisers, most notably in the gambling sector, taking steps to target their age-restricted online ads responsibly.
"We expect that trend to continue, particularly amongst HFSS advertisers, throughout the remainder of this project and beyond.
"We'll continue working with advertisers and taking action where necessary to build a culture of zero tolerance for age-restricted ads appearing on websites aimed at children."
The ASA's More Impact Online strategy is a five-year plan that aims to continue this quarterly monitoring exercise to identify problematic advertising trends and take action when age-restricted ads appear in the wrong places.
If gambling operators can continue to ensure their ads are appropriately targeted, the industry's reputation will only benefit.