Bingo Brand reshuffles continues
Gamesys is continuing to keep to its promise of innovating and improving its customers' playing experience by concentrating on core brands and moving out of the white label market. The latest evidence of this is the move of some big names that were on the Gamesys platform to a new software provider.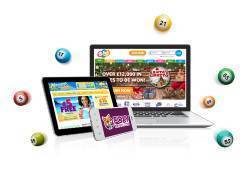 Previously, ChatMag Bingo, Pick Me Up Bingo, Woman Bingo and Woman's Own Bingo were all operated by Gamesys as white label solutions. Each site had a unique homepage but the games lobby was essentially a copy of Jackpotjoy's. Now, they will reside on 888's Dragonfish platform, joining several other popular household names like 888Ladies and Wink Bingo.
It may come as a surprise that owner Daub Alderney has chosen to move these four sites over to 888, as at the end of last year GVC Holdings did just the opposite when it transferred one of its most successful bingo sites – Foxy Bingo – from 888 and its Dragonfish platform to its Electraworks platform. Some you win and some you lose.
However, it seems to be becoming more 'the norm' for operators to retain some fluidity with the look and feel of their brands. For example, just last month, Reach Plc moved all three of its bingo brands (Mirror Bingo, Star Wins and Express Wins) to Jumpman Gaming's platform. Mirror Bingo had previously been utilising the highly popular Playtech bingo platform.
We also know that New Look Bingo, Bubblegum Bingo and Lucky Puppy Bingo, Booty Bingo, Velvet Bingo, and Mummies Bingo will shortly be leaving Electraworks and heading over to join the Dragonfish network.
Perhaps this recent flurry of activity indicates that online bingo is on the up and, therefore, the operators want to put themselves in the best possible position to be able to take advantage?
What does this mean for members of ChatMag, Pick Me Up, Woman, and Woman's Own?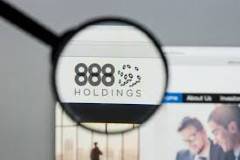 ChatMag, Pick Me Up, Woman, and Woman's Own Bingo will cease to be operated by Gamesys on 30th June 2020. On this date existing customers are likely to be migrated to Jackpotjoy itself. If anyone want to stay with the particular brands they will have to visit the new sites that have transfered over to 888 and likely re-join. The url's are currently slightly different even though the brand names themselves are unchanged. Three of them are pre-fixed 'new'and one pre-fixed 'play' to mark them out from the current Gamesys versions.
Similar migrations that have happened in the past either involve the site owner arranging for member accounts to be migrated or requiring customers to withdraw any outstanding funds and create a new account.
All this activity will certainly keep players on their toes and we are sure there are many more mergers, acquisitions and migrations to come.