While 2020 has been a hard year for many companies in the gambling industry, particular those with land-based betting stores and casinos, there are some companies in the online gambling space that are thriving with Gaming Realms being just one of them. Not only has this mobile focused gaming content developer and licensor signed a new deal with Softgamings, Oryx and MrQ.Com through Relax Gaming, but their revenue is up for the year and they have had many other exciting new partnerships.
Partnership with Softgamings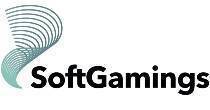 The new announcement from Gaming Realms is that they have agreed on a new partnership with the online casino solutions provider Softgamings. Under this new three year distribution deal, they will be providing Slingo Originals, some of the most popular games found anywhere online. There are over 33 original games as part of the catalogue with well-known titles such as Slingo Deal or No Deal, Slingo Extreme, Slingo Rainbow Riches and more.
The director of partnerships at Softgamings, Irina Sazonova, said that this new partnership has put a smile on their faces and is sure to put a smile on their clients faces too as they have the opportunity to provide this unique set of iconic games that are exclusive to Slingo.
Other Exciting Gaming Realms Partnerships

Gaming Realms has been very busy in 2020 creating lots of new and exciting partnerships with platforms that power the best online bingo sites and slots brands. Before signing this new deal with Softgamings, earlier in the month a new partnership was also struck with Oryx Gaming. This partnership is a 3 year licensing and distribution agreement that gives Oryx access to the entire Gaming Reals portfolio of original titles including the Slingo games. With this new deal, Oryx can also license the Slingo games to over 100 operators across the globe through their existing partnerships.
As August was drawing to a close it was announced that the first drop of 10 Slingo games would be made to the standalone MrQ.com brand thanks to its own partnership with Relax Gaming, with more to follow.
Increase in 2020 Revenue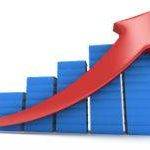 2020 has not slowed down Gaming Realms as the group has had a heightened performance which can be seen in their latest trading update that was recently published. In fact, they are doing so well that their revenue rose 61.2% in the first half of the year, compared to the first half of the year 2019 figures which were £3.1 million. This meant that the EBITDA, when adjusted, came in at around £1.2 million, while 2019 saw a £100,000 loss.
Gaming Realms has put their success this year down to expanding its international partners. They have also found an even bigger player fan base with the release of more Slingo games. Additionally, their revenue growth was actually helped by COVID-19 rather than hindered, which has, unfortunately, been the case for many companies and their trading for the 7 weeks since lockdown started to end has maintained similar levels.
Taking all of this into account, they expect their EBITDA and revenue for the year to be ahead of their current market expectations.